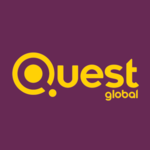 Talent Acquisition Specialist/IT Recruiter
Candidatul Ideal
Requirements:
At least 2 years experience in recruiting, technical/IT recruiting is preferred and represents a big plus
Proficient in using different software, databases, knowledge of social networking platforms and recruitment's sites, to connect with and reach out to potential candidates;
High level of resilience and ability to accepting the setbacks while refocusing on tasks at hand.
Excellent written and verbal communication skills (both English and Romanian).
Strong project, marketing and time management skills with ability to multi-task and manage multiple projects to closure.
Enthusiastic behavior and self-starter attitude.
Permanent contract
Descrierea jobului
Role Description:
Identify requirements and understand ideal candidate profiles prior starting the recruitment process, together with hiring manager
Develop and implement strategic initiatives for attracting and recruiting top technical talent, finding the best ways to build a healthy pipeline of high-quality candidates.
Establish and maintain real connections with candidates during the entire recruitment process and beyond
Manage the full recruitment cycle for assigned positions, from job posting through offer.
Coordinate the interviewing process, using various interviewing best practices: structured interviews, behavioral questions etc.
Ensure proper on boarding for new hires and the necessary paperwork is completed promptly and accurately
Know and understand Quest Global Engineering Services business, product and direction, and be able to communicate the company's mission and work confidently to all candidates.
Ensure a meaningful and efficient candidate experience throughout the recruitment process.
Identify weaknesses in the recruitment process and provide recommendations for improvement, when the case.
Manage expectations throughout the hiring process, by providing frequent status updates of recruitment efforts, and by providing relevant data and information for tracking metrics related to recruitment.
Keep up to date with new technological trends and products in the area of recruitment.
Represent the company in various recruitment events including campus-hiring events, career fairs, meetups and other network opportunities
OUR BENEFITS
Powerful teams, open and friendly working atmosphere as well as flat hierarchies
Exciting projects at a high technological level
Flexible working hours / hybrid working
Further training and development opportunities
Descrierea companiei
QuEST is a global product engineering and lifecycle services company. We engineer solutions for a safer, cleaner world in industries like Aerospace & Defense, Automotive, Energy, Hi-Tech, Medical Devices, Rail and Semiconductor. We offer end-to-end engineering solutions across product development, product lifecycle management and digital transformation for our customers. We help redefine engineering strategies and take ownership to execute those by leveraging our global work force in a seamless fashion. By building long-term sustainable partnerships, we help our customers accelerate product development and innovation cycles, reduce total cost of ownership, create alternate revenue streams, enhance consumer experience, enable services based business model and make manufacturing processes and operations more efficient. We invest in enhancing our engineering capabilities, use digital technologies and generate ideas to help our customers solve complex engineering challenges.
Who We Are As A Company
We are a global Product Engineering and Lifecycle Services Company (Mechanical, Electronics, Software and Digital) that has retained its focus on solving challenges faced by our customers through the entire product lifecycle. (Engineering Services/ER&D services/PES/ Outsourced Product Development services)
What Do We Stand for? How Do We Define Our Target Industries?
We serve global companies in the most essential industries which consider engineering to be at the CORE of their business success. These companies develop products and services based on technologies native to their industries which enable them to make journeys safer, the world greener, connect people to opportunities, add comfort to homes, power communities, enhance peace of mind, and give hope to patients. Our target industries include Aerospace & Defense, Automotive, Energy, Hi-Tech, Medical Devices, Rail and Semiconductor.
What Category of Services Do We Provide? Where Do We Fit in the Market Place?
We provide services and solutions across the product lifecycle – from detailed design to product realization, and after-market solutions. We help the Engineering, R&D, Digital, Manufacturing, Supply Chain and Enterprise Software departments of our customers.
Publicat 15 Nov. 2022
Expiră 15 Dec. 2022