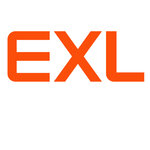 Talent Acquisition Manager
Permis conducere
Nespecificat
Candidatul Ideal
Basic Function

This position is responsible in ensuring that the staffing requirements are met and that the highest quality of applicants is maintained for administrative; professional; and management personnel across Europe. Responsibilities include working with various clients/projects to assess their hiring needs; conducting initial interviews over the telephone as well as in person; attending various job fairs and visiting college campuses to recruit for the various clients/projects; reviewing applications and resumes and forwarding them in a timely manner to respective clients/projects; and determining recruiting strategies within budget.

It is also expected that the employee is responsible to ensure identifying of successful candidate sourcing techniques; sourcing quality candidates that meet the hiring managers' needs and ensuring the recruiting process is completed in a timely and effective manner while guaranteeing compliance with company policy and local labor regulations. Also Team management skills are required as one has to manage a team of Recruitment Specialists


Essential Functions

A. Process Related Tasks

• Collaborates with management to help them identify job requirements, fill their recruitment needs and ensure they are apprised of progress towards securing the requested personnel. • Prepare hiring forecast to project employment needs
• Plans and evaluates the sourcing methods used to recruit quality candidates. Sourcing methods include traditional as well as nontraditional methods, with an emphasis toward identifying new sources of ad placement in relation to current needs.
• Post internal and external job openings.
• Utilize various sourcing methods to attract quality candidates, including newspapers, web sites, trade journals, and other publications.
• May attend recruitment fairs and conduct on and off-site interviews.
• Interacts with search firms and employment agencies for higher level and/or more specialized candidate needs.
• Receive, screen, and file incoming resumes for professional and managerial positions.
• Conduct telephone interviews with prospective applicants.
• Interviews, evaluates, and presents qualified candidates to the hiring manager and oversees the scheduling of the departmental interview with the appropriate hiring manager.
• Provide initial screening interview notes for exempt and non-exempt candidates.
• Suggests salary offers, based on documented credentials during the interview process, and submits for approval.


B. Reports Related Tasks

• Manages the resume tracking database, ensuring that it is up-to-date and accurate.
• Tracks employment statistics, including cost per hire and source of hire.
•Tracks applicable job requisitions, ensuring a job requisition exists for all available open positions.
• Maintains hiring statistics specifying the various sourcing techniques through candidates are obtained.
• Provides weekly status report giving detailed information on the employment activity.
• Create and update local recruiting reports.
• Keep detailed records of employment advertisements and ensure accurate information for advertisements.
• Work within given budgets by tracking recruiting expenses for cross-charging to various departments.
• Analyzes and reports on employment statistics, including cost per hire, source of hire, and diversity recruiting initiatives.
• Reports on recruiting activities to management, identifying problem areas and potential solutions.


C. Back Office Tasks

• Maintains contact with applicant sourcing agencies.
• Work with internal HRIS systems.
• Conduct and/or oversees testing of applicants, reference checks, and progresses pre-employment formalities.
• Completes all necessary documentation to avoid potential serious discrimination complaint consequences.
• Secures the services of contract employment, following the same procedures as that for regular full-time employment.


D. Other tasks as assigned from time to time

Primary Internal Interactions

• Team for the purpose of planning and implementation
• Recruitment function
• Operations for hiring forecasts, profile changes, etc.


Primary External Interactions

• EXL Clients . audits, client visits
• Vendors . recruitment agencies


Organizational Relationships

Skills

Process Specific Skills - Behavioral/Competency Interviewing experience

Soft skills (Minimum) - Excellent Communication skills – written and oral

Should be confident
Should display sufficient flexibility and urgency to handle pressure in a crosscultural environment
Computer proficiency – MS Office
Should be able to take decisions in all kind of situations
Orientation towards data and MIS


Soft Skills (Desired)

Self starter
Good Listening skills
Dependable
Matured to carry out assessments


Education Requirements

Bachelor's degree in related field


Work Experience Requirements

No less than combined 5-8 years related work experience preferably from a reputable BPO company.
Descrierea companiei
EXL (NASDAQ: EXLS) is a business evolution partner—tailoring solutions that make the most of data to make better business decisions and drive more intelligence into the increasingly digital operations . EXL provides operations management, decision analytics and technology platforms to organizations across multiple industries including insurance, banking, financial services, utilities, transportation and travel. EXL's expertise in transformation, data science, and change management helps make business more efficient and effective, improve customer relationships and enhance revenue growth. Instead of focusing on multi-year, resource- and time-intensive platform designs or migrations, EXL looks deeper at the entire value chain to integrate strategies with impact. EXL leverages its highly qualified and experienced professionals at its offshore, near-shore and onshore to address the clients' present challenges and deliver them immediate business impact and long term financial value. EXL was incorporated in 1999 and has its headquarters based in New York City. Ever since then, the Company operates more than 54 delivery centers in India, the Philippines, USA, Colombia, South Africa, Australia, and also in Czech Republic, Romania, Bulgaria. EXL also holds sales offices in New York, New Jersey and London. Find additional information about EXL at www.exlservice.com.
Publicat 25 ian. 2022
Reactualizat 8 feb. 2022
Expiră 24 feb. 2022
Nu îți face griji, poate joburile de mai jos îți pot fi de folos
5500 - 6500 RON / lună

București