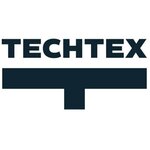 Candidatul Ideal
Education and Experience
University degree
Relevant experience in supply management, operation management, sourcing, preferably in a manufacturing environment
High degree of fluency in English is required for negotiations with external suppliers and business partners
High competency level in use of Microsoft Office (Excel, Word, as a minimum).
Knowledge and Skills
Knowledge of problem-solving methods and proficiency in application.
In-depth understanding of lean manufacturing.
Dealing with daily pressure of a continuous flow production line.
Commercial, technical and financial acumen.
Strong focus on results.
Ability to take a proactive approach to overcome challenges and achieve results.
Proficiency operating in a relatively unstructured work environment related in a company in a high growing stage of development
Proficient abilities in communication and usage of modern procurement and purchasing techniques.
Confident, tenacious and people orientated.
Strong leadership skills and proven experience in staff development.
Descrierea jobului
Purpose:
The Supply Chain Manager will be a part of the Operations function in the achievement of the company`s operational objectives. With a strong, solid background in logistics and supply chain management, the candidate will take a proactive approach in defining systems and procedures, making recommendations and implementing changes. He shall assume a key role to leading the Company forward in securing quality suppliers of raw materials, covering price delivery and quality targets.
Scope:
The Supply Chain Manager will report in matrix to the Operational Manager (COO) and to Commercial Chief Officer. He shall support the entire purchasing team to achieve the targets set. The position therefore encompasses three fields of action:
the first is the setting up of strategic partnerships and relationships, both with suppliers and with carriers.
the second is managing and executing agreements and ensuring compliance with those agreements.
the third is working with the company`s structure stakeholders to develop and deploy solutions that improve or optimize the logistic, planning and procurement activities.
Location: Working on site in Maramureș County – Cicârlău, (approx. 12 km near Baia Mare )
Main Responsibilities:
Managing and controlling the company's external and internal suppliers with particular emphasis on the purchase of raw materials for production.
Ensuring materials are bought at the most competitive price and delivered on time for production.
Establishing strategic relationships with key suppliers who are aligned to the company's needs.
Identifying new suppliers, agreeing on terms and negotiating supply agreements, including discount structures and volume rebates.
Closely following commodity feedstock information and developing an in-depth understanding of market dynamics to proactively take actions on timing and extension of sourcing process and contracts.
Monitoring and identifying risks and opportunities involved in each sourcing process.
Applying appropriate sourcing levers to programs, such as benchmarking, tendering, process improvement, volume leverage, supplier consolidation and product substitution/ elimination to reduce cost and provide service improvements in the timely fulfilment of business needs.
Managing the operational cycle of logistics in the plant.
Establishing operational procedures for activities such as verification of incoming and outgoing shipments, handling, appropriate storing of materials and keeping warehouse inventory up-to-date.
Plan and schedule the inventory to meet the organization's needs by overseeing the ordering of products; and assist in coordinating delivery schedules with shippers and customers.
Develop and recommend improvements in warehouse practices to promote efficiency, faster service, and lower costs.
Descrierea companiei
Compania TECHTEX a fost înființată în octombrie 2017 și se bazează pe experiența îndelungată, competența și investițiile Grupului TAPARO, a cărui membră este, în textile tehnice nețesute. TECHTEX este prima companie românească care a produs măști și echipamente de protecție, precum și singurul producător de material filtrant și de material nețesut din polipropilenă, din Romania.
Producția de material textil nețesut, de echipamente de protecție sanitară și de igienă se desfășoară în trei locații din Oșorhei, jud. Bihor, Târgu Lăpuș și Cicârlău, jud. Maramureș.
Mai multe informatii despre produsele companiei și planurile de dezvoltare pot fi accesate pe
www.techtex.ro
https://dralbert.ro/
Publicat 9 nov. 2021
Reactualizat 7 dec. 2021
Expiră 9 dec. 2021
Nu îți face griji, poate joburile de mai jos îți pot fi de folos
4000 - 7000 RON

București, Ilfov, Otopeni

și alte 2 orașe

CONFIDENTIAL

Brasov, Ploiesti, Sinaia

și alte 2 orașe