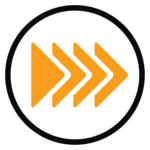 Limbă străină
Nespecificat
Permis conducere
Nespecificat
Candidatul Ideal
Service desk experience is a plus. Proficient in English, both written and spoken. Experience in online market research methods & tools is a plus. Basic knowledge of web technologies (HTML, CSS) and SQL is a plus

Why this is for you

•You have an eye for detail
•You like to coordinate processes and administrative tasks
•You are a technical person;
•You like to dig into technical challenges independently
•You're an excellent, proactive communicator
•You're a team player
•You are a true problem solver

Why this isn't for you

•You don't empathize with end users and a great customer experience is not something you are interested in creating
•You don't want to learn or develop
•You don't like helping colleagues and clients solve their platform issues
•You don't take pride in your work
Descrierea jobului
As a Service Desk Engineer, you become part of the Platform support (which is part of the bigger Platform Innovation Department). Platform Support is a new team that will help InSites become a stronger and more professional tech company. The Service Desk engineer is the first point of contact for all support related questions about the proprietary and non-proprietary software and tools we use on projects, manage, control and review access and PO creation for non-proprietary tools. The main platforms you will be supporting is the Consumer Consulting Square and Decipher. A 'Square' is a closed, online, and mobile first community that establishes a long-term relationship between interesting and interested consumers at one hand with a brand and researchers at the other hand. At this moment, we have set-up 400+ Square platforms in 25 languages among 100K unique users. Next to the Square you will also be our first point of contact for all non-proprietary software we use on projects. Examples are Decipher, Confirmit, Zoom, etc.

•One of your first tasks will be to learn everything about our proprietary and non-proprietary tools, i.e. the Consumer Consulting Square
•Access management: give, control, manage and review regularly access to non-proprietary tools
•PO creation: create PO for non-proprietary tools partnerships
•First line service desk tickets
•Escalate tickets you cannot resolve to second line (QA and Developers)
•You keep people informed about the status of their ticket
•Your goal is to have an "empty" service desk, all tickets should be closed as soon as possible
•You create a knowledge base for yourself, your colleagues, and our end users
•You propose structural solutions to the Product Team for recurring issues
•In time we expect you to be able to fix certain issues directly in the database
•When needed you assist in other service desks, e.g. our Participant Support Service Desk
•You participate in multiple agile/scrum meetings to stay up to date about our products, i.e. the Sprint Planning, Sprint Review and refinement meetings
We are a highly passionate and dedicated team, where innovation and forward thinking are stimulated. You will work in an informal, fast-paced and global culture with ample chances for personal development and learning opportunities. We strive to be an open and transparent company which everyone is invited to participate in. We aim high - so from time to time we have to let off some steam. Fun is definitely part of our culture.
Descrierea companiei
InSites Consulting is listed as one of the top 10 most innovative marketing research agencies in the world. We are a crazy blend of academic visionaries, research innovators and IT developers who are determined to take market research forward every day and bringing a sense of 'coolness' to it. Today, more than 450 enthusiasts working in eleven offices across the globe get their energy from helping world leading brands to excel in marketing and to develop deeper connections with consumers on a global scale. Although we are not a hard-core tech company (yet), owned innovative technology that will drive future growth of InSites Consulting is at the heart of our strategy. A growing share of our passionate 500+ colleagues (i.e. Developers, QA, Product Owners) is directly contributing to this, as we do take our mission to develop state of the art proprietary platforms & tools goddamn serious. That's where you come in!
Publicat 4 mai 2022
Reactualizat 17 mai 2022
Expiră 3 iun. 2022
Joburi similare