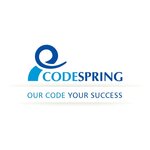 Senior iOS Developer with Hungarian
Permis conducere
Nespecificat
Candidatul Ideal
The Important Skills Needed For This Role
Dealing with ambiguity for we are working with new technologies and concepts
A creative strike in your work, in the crucial moments of mobile development
Establishing good peer relationships
Perseverance, in order to get things done done
Problem solving, as a key quality indicator for any complex mobile development project
Standing alone on managing your own tasks and time schedule
Strong technical learning abilities, for we are progressing really fast
What We Expect From Your Side
To have a BSc degree (preferably in Computer Science / Mathematics – Informatics)
To demonstrate a mobile application development experience of 5+ years (iOS Swift)
To have software development and software design knowledge (OOP, OOD)
The Languages You Should Speak
English will be the main working and communication language
Hungarian is a must
Descrierea jobului
As a Senior IOS Developer, you will embark on the exciting journey of developing innovative mobile applications for one of the leading home appliances and home automation global providers. If you would like to become a part of the remote and voice command home automation systems revolution, this is the moment to put your mobile development skills at work.
Your Responsibilities A Senior iOS Developer
You will have to continuously learn and work with cutting edge technologies like Kotlin Multiplatform Mobile (KMM)
During the building of iOS (Swift, Kotlin) mobile applications you will have to create application layers, modeling techniques, designing object-oriented components and coding algorithms
While actively working with the customer, you will have to proficiently analyze, design and implement their requirements
You will be in charge with overseeing the execution of software development from concept to testing
You will have to implement unit tests
You will be documenting software implementations and tests
For a correct implementation, you will have to provide and manage technical support to the client
As a member of a development team, you will have to participate in all processed from design to implementation, to give support and guidance, to share
Your Life At Codespring Matters
We value
your work-life balance
a lot, therefore the company offers diverse possibilities to fine tune your professional and personal life:
The working hours are flexible
The justified overtime is rewarded accordingly
The holidays are respected and encouraged
Unexpected situations and events are handled with a human touch
Your health
and
well-being
is a top priority since we are in the brain-powered business sector. At Codespring you will benefit of:
Private medical insurance
Well-being specialized treats for the body and the mind
Sport subscriptions for various programs and events
Outdoor sports team hangouts (hiking, biking, running, climbing, swimming, kayaking, sailing)
Your lifelong learning
is the key to the team's continuous development. At Codespring │ Softech you will have the chance to enjoy:
Specialized programming trainings as per your needs
In-depth software development methodologies and practices trainings
Certification courses and exams supported by the company
Soft skills trainings provided by our certified trainers
English classes
Access to our rare and very specialized library
Codespring is a
growing community
who gets stronger through work and common interests based relationships. That is why we support:
Project team logouts
Team buildings
Company days
Family oriented events
Sport events participation
Your family is important
that is why we support our colleagues with specific family oriented programs:
New born welcome bonus and gift
Annual school start pack for each kid
Christmas gifts for children
Family reward on the occasion of your round anniversaries at Codespring │ Softech
Family events (parties, trips, gatherings)
Descrierea companiei
Codespring is a software development and outsourcing company from Cluj-Napoca, Romania. Codespring provides exquisite services of software development, software outsourcing, software testing, IT Outsourcing, IT Security, customer assistance and mobile development.
Codespring offers added value through business process know-how and technical expertise in a number of industries. Codespring's strengths are its 21 year IT&C experience, dedicated teams, European business culture, and the ability to fine-tune any cooperation.
Codespring's technical expertise spans over multiple programming languages and technologies: Desktop Applications: Windows, Linux, Mac OS; Mobile Applications: iOS, Android, Windows Phone; Web Applications: Apache Tomcat, Jboss, IIS 7.0.
Databases: Microsoft SQL 2010, Oracle, Solid DB, Sybase, PostgresSQL, MySQL, Access, Versant VOD, Microsoft SQL Compact, SQLite.
We aim to establish strategic business partnerships and we welcome different types of cooperation.
Publicat 27 ian. 2022
Expiră 26 feb. 2022
Nu îți face griji, poate joburile de mai jos îți pot fi de folos
București, Cluj-Napoca, Sibiu