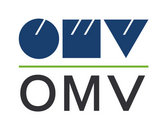 Senior Expert Solution Architecture RPA
Permis conducere
Nespecificat
Candidatul Ideal
Requirements:
Diploma Master Diploma ( IT);
Relevant experience more than 7 years of practical experience in the Application Management area and supporting IT specific solutions: 2+ years of experience in RPA development using UiPath or MS Power Automate and 2+ years of hands-on programming (.NET, JavaScript, C#) with a specific focus on developing Bots;
Excellent command of English (written and spoken);
Advanced RPA development using UiPath; advanced knowledge of MS Power Automate;
Advanced hands-on programming (.NET, JavaScript, C#) with a specific focus on developing Bots;
Demonstrated expertise with developing, deploying, customizing and integrating RPA solutions;
Ability to analyze and interpret structured and unstructured data;
Advanced knowledge of scripting languages (VBS, VBA Macro, JavaScript, Powershell. jQuery, Angular) and of Web Services;
Intermediate project management and change management skills
Excellent knowledge and skills of Microsoft Office (Microsoft Excel, Microsoft Word, Microsoft Outlook).
Descrierea jobului
What is the role about?
The Job Holder is accountable for carrying out activities that combine analytical skills and design with adequate knowledge of software and hardware technology, being responsible for the delivery of effective and efficient IT Application services within and towards Global Solutions and OMV Group Business Divisions, including the definition, design, implementation, configuration, testing and modification of the IT systems containing software as a main component.
Responsibilities:
Plans, designs, develops, improves and documents IT solutions landscape, processes and application architecture in correspondence with relevant interfaces in line with the international architecture and strategy;
Performs assessment of customer needs and the market place with high complexity (e.g. cross divisional impact, cross-country solutions);
Designs and coordinates the design of new IT application services in the RPA area and performs changes and improvements of existing IT Application services;
Ensures efficient and effective delivery of application services through continuous knowledge exchange and best practice implementations; guides and counsels the internal and external technical resources for project and application support;
Analyses higher complexity user requests (e.g. non-standard reports/queries, solutions that require complex system customization/process adaptations, …) and defines procedures for it. Defines procedures for carrying out routine operational tasks;
Challenges vendors from technical point of view (system setup, experience based on OMV Group specific technical system setups, etc.) and performs technical evaluations in tender processes;
Continually improves the effectiveness and efficiency of IT processes and IT Application services on department/service line level. Supports management for improving department and/or SL activity, find new solutions in accordance with department/SL objectives and business' requirements;
Supports definition of and contributes to projects and initiatives for improving department / SL processes and systems;
Ensures the process of detailed technical planning. Sets priorities and manages systems maintenance activities; coaches and trains a high calibre and diverse team of professionals
Undertakes complex systems designs and leads the development process, using allocated colleagues as necessary for detailed analysis and coding activities. Defines development standards for the development function and leads internal projects.
Come and work with us! Our benefits will work for you!
We care about your wellbeing
Long weekend plans are always welcome - on Friday, our office hours end at 14.00 PM;
At OMV Petrom, you can rely on a health insurance that covers medical treatment in a variety of private medical clinics. We also offer on-site physicians and nurses to keep you healthy;
You can work from home not only during the pandemic, but also regularly, if the work activity allows;
The number of your days off increase according to your seniority so that you'll enjoy more free time.
Besides the monthly salary
We aim to make your vacation days happier. How do we do this? By paying each vacation day double;
Are you a top performer? Your work will be rewarded each three months based on performance results;
Special events in your life deserve special gifts from our side: our colleagues receive additional days off and various financial support for different events like marriage, child birth, etc.;
Ordering food online or cooking at home? Use the monthly vouchers for your meals.
Development and other perks
We want you to grow with us. We offer you access to LinkedIn Learning and a variety of development programs;
Are you a coffee, ice-cream or pizza lover? Do you prefer to fuel up on fruits and veggies? Whatever you need, our large canteen caters for any possible tastes;
Do you prefer cars of bikes? No matter what, we have free private covered parking;
If you wish to devote time for volunteering, we offer you the opportunities to get involved.
Join us and discover more of the benefits of being our colleague!
Descrierea companiei
OMV Global Solutions aparține grupului OMV, unul dintre liderii pieței în ceea ce privește petrolul și gazul - sau pur și simplu una dintre cele mai importante companii de petrol și gaze din Europa Centrală și de Est, cu proiecte în mai mult de 15 țări din întreaga lume. Numele nostru reflectă lucrurile pentru care stăm. Nu vindem nici diesel, nici benzină, ci mai degrabă o mare varietate de servicii de înaltă calitate. Oferim soluții individuale adaptate exact nevoilor clienților noștri. Ca centru de servicii partajat integrat al grupului OMV, gama noastră de servicii este de la IT, servicii financiare, consultanță și management în resurse umane, administrare resurse umane, Centrul pentru sănătate în muncă, achiziții, până la servicii conexe facilității.
Cu vânzări ale grupului de 23 de miliarde de euro și o forță de muncă de aproximativ 20 000 de angajați, OMV are o bază solidă în România și Austria și un portofoliu internațional echilibrat, cu Marea Nordului, Orientul Mijlociu și Africa și Rusia. De asemenea, OMV operează trei rafinării cu o capacitate anuală de procesare de 24,9 milioane de tone și mai mult de 2 100 de stații de distribuție în 10 țări și gestionează instalațiile de depozitare a gazelor în Austria și Germania.
Aptitudinile angajaților OMV sunt punctele noastre forte. Competența lor specifică și experiența noastră de lungă durată oferă avantajul nostru decisiv pentru concurență. Creșterea noastră durabilă și profitabilă se datorează în special angajaților noștri, precum și clienților și acționarilor. Scopul OMV este să oferim servicii de cea mai bună calitate posibilă și, prin urmare, căutăm oameni care se mândresc cu îndeplinirea acestor sarcini provocatoare și se străduiesc activ pentru creșteri continue de calitate. Pentru a oferi cea mai bună calitate, folosim cea mai recentă tehnologie și oferim un model atractiv de beneficii și de carieră într-un mediu de lucru interesant și multicultural.
Vino să faci parte din echipa OMV!
Publicat 17 ian. 2022
Reactualizat 14 feb. 2022
Expiră 16 feb. 2022
Nu îți face griji, poate joburile de mai jos îți pot fi de folos