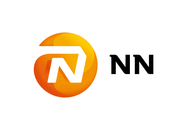 Relationship Manager (term contract: 2 years)
Permis conducere
Nespecificat
Candidatul Ideal
NN Investment Partners, part of Goldman Sachs International Group, is hiring a Relationship Manager for its branch in Bucharest. Your contribution will definitely have an impact and make a difference, as you will be part of a global team who is in Top 5 asset management companies worldwide. While doing what you love, you will also have the opportunity to travel locally and abroad, to grow your professional network and develop your career.

Your impact as Relationship Manager at NN Investment Partners
You will work in close co-operation with the Managing Director and you will provide high quality sales support for mutual funds distribution to clients and distribution partners for the purpose of achieving the sales targets. You will continuously follow global financial market developments and will be ready to prepare regular and/ or ad-hoc communications on such issues, be they oral or written.

Your responsibilities
- Business Development: assisting with identifying and exploiting new areas of business opportunities and providing support for new business partners through the business start-up process
- Sales Support and Training: maintaining permanent contact and acting as relationship manager for business partners, answering their requests, as well as developing and delivering sales support/ training materials/ presentations on market updates for affiliate and non-affiliate clients and developing regular or ad-hoc newsletters (in English/ Romanian)
- Product Development: providing consultancy for affiliate product development and product management projects that require your expertise in investments
- acting as secondary point of contact for all HQ departments for sales, marketing and product development related issues
- maintaining contact with the Romanian Financial Supervisory Authority (ASF) to successfully implement all the local legal requirements

Who you are:
- University/ Master graduate, preferably with a degree in Finance, Economics, Business or related field; CFA charter/ candidacy would be a plus
- having sound knowledge of asset management business in Romania
- excellent English skills and confident user of MS Office (especially Excel and PowerPoint)
- very well organised person, with exceptional communication and interpersonal skills
- self-starter, analytic and able to prioritise

Your colleagues:
Your team will be in Romania, and you will also be continuously communicating and collaborating with your peers based in UK and the Netherlands. Of course, your manager and colleagues will provide you with all the help you need.

Continue developing:
It is important to us that you continue to develop yourself. We give you the space and the confidence to grow in your career as well as a person. We help you with:
- plenty of training and learning opportunities in our Learning & Development Centre
- a large (international) network of colleagues who are keen to share their knowledge with you

Employee benefits:
You are more than a colleague and that is something we understand very well at NN. You have many roles in life, leading to different choices. At NN Investment Partners we give you the opportunity to select employee benefits that are important to you. You get enough flexibility to adjust your working pattern to your personal needs.

In addition, you will receive:
- a great package to help you protect yourself and the ones that matter most to you (surgery insurance, private healthcare subscription, life insurance, voluntary pension), all because you really matter to us
- development programs (if you come with the desire to grow, we stand by you)
- extra vacation days according to your tenure, because fun & relaxation are also important

At NN Investment Partners we work hybrid - we combine working in the office and working from home, so you can make the most of your time. Teams can meet in person or online. You and your team agree on what suits you best. We have set up our offices in such a way that there is a suitable place for every type of work. The official location for this job is Bucharest - with a very nice office in a central, but non-crowded area of the city, close to the subway.

Will you be our new colleague?
If you are enthusiastic about this vacancy and think that you would be a good fit for the team at NN Investment Partners, we would like to invite you to apply. We are very keen to find out who you are, what motivates you and what you can contribute to this role.

Apply now!
This is a term-contract position for a period of 2 years. A candidate will receive a contract from NN Investment Partners and we are not open to interim/freelance assignments and/or candidates or recruitment agencies. Thank you very much for your understanding.
Descrierea companiei
NN Investment Partners is an asset manager headquartered in The Hague, the Netherlands and manages approximately EUR 301 bln (USD 342 bln - as of Dec 31, 2021) in assets for institutions and investors worldwide.

NN Investment Partners employs over 900 staff and has offices in 15 countries, servicing clients across Europe, North America, Latin America, Asia and the Middle East.

NN Investment Partners is part of Goldman Sachs Asset Management.

We invest responsibly, adapt constantly
Managing assets for investors worldwide, we see active investing as a way of benefiting our clients and society as a whole. We use data and technology to adapt our investment approach to changing markets.

Our investment approach to creating long-term value
Markets are complex and not fully rational. We believe an adaptive approach creates long-term value. Fundamental analysis, real time data and artificial intelligence help us understand what affects our clients' assets. We invest responsibly, as this contributes to attractive returns and a sustainable future.
Publicat 23 mai 2022
Reactualizat 20 iun. 2022
Expiră 22 iun. 2022
Nu îți face griji, poate joburile de mai jos îți pot fi de folos
Rimnicu-Sarat, Sfantu Gheorghe

100 - 100 RON / lună

Timisoara, Lugoj, Sannicolau Mare

și alte 2 orașe