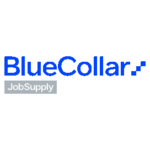 Candidatul Ideal
RECRUITER:
We are looking for a dedicated recruiter to join our Recruitment teams, filling the job openings.

Your background and qualifications
A bachelor's degree in human resources
The ability to conduct different types of interviews
Experience with recruitment processes and databases
Experience in technical (smiths, welders, CNC operators, grinders), construction (carpenter, steel fixers, concrete workers, pavers), production field – will be considered advantage
The ability to design and implement recruiting strategies
Excellent communication skills
Good interpersonal skills
Good decision-making skills
A working knowledge of employment law and legislation
Solid English skills – minimum B2 level – both speaking and writing

Descrierea jobului
​The responsibilities of a recruiter include designing job descriptions, sourcing candidates through databases and social media, conducting interviews, filing paperwork, and keeping abreast of employment law and legislation.
A successful recruiter has excellent interpersonal skills, is organized and detail-oriented, remains up-to-date with employment legislature, and keeps informed in company hiring.
A good recruiter can assess candidates' skills, experience and relevant knowledge and compare them to job requirements.
Develop and execute recruiting plans
Network through industry contacts, association memberships, trade groups, social media, and employees
Set continuous improvement goals
Develop a pool of qualified candidates in advance of need
Build networks to find qualified passive candidates
Attracting suitable candidates through databases, online employment forums, social media, etc.
Research new ways of using the internet for recruitment
Use social and professional networking sites to identify and source candidates
Locate and document where to find ideal candidates
Review applicants to evaluate if they meet the position requirements
Conducting interviews and sorting through applicants to fill open positions
Assessing applicants' knowledge, skills, and experience to best suit open positions
Completing paperwork for new hires
Performing reference and background checks for potential employees
Providing recruitment reports to managers
All the other details will be discussed during the interview
We offer:
Good working conditions in an established and professional organization
You will be a part of an ambitious, dynamic and fast growing company
A good salary aligned with qualifications and expectations for the position
An attractive bonus system based on delivered projects
An exciting and challenging job in an informal work environment.
You will play an important role in our future success within recruitment
​
We are looking forward to receiving your online application at:
inforomania-constanta@bluecollar.dk
​You can also access our website: bluecollar.dk/ro
Follow us on Facebook, using the following link: https://www.facebook.com/bluecollarjobsupplyromania
We reserve the right to contact only the selected candidates.
Good luck and we are looking forward for the right candidates to join our team !
Descrierea companiei
BlueCollar JobSupply Romania, part of the Danish company BlueCollar A/S, specialized in providing skilled personnel to Danish employers – mainly in the industrial, construction and manufacturing sectors. If you are looking for a job in Denmark that is legal, secure and safe, you are in the right place – that is what we offer. Our work is driven by such core values as Honesty, Trust, and Loyalty. Every employee is important to us and we make every effort to maintain clear and transparent relations. When working with us, you have the complete guarantee that all employment laws and regulations in Denmark are observed. You don't have to worry about accommodation, formalities, e. g. tax card, health insurance - we organize it for you; we provide support 24/7 and much more... Call us or send your application at: inforomania-constanta@bluecollar.dk and see for yourself.
We encourage you to learn more about our job offers at: bluecollar.ro
Follow us on Facebook, using the following link: https://www.facebook.com/bluecollarjobsupplyromania
Publicat 3 mai 2022
Reactualizat 21 mai 2022
Expiră 2 iun. 2022
Joburi similare