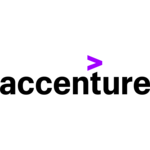 Open Source Compliance Officer
Permis conducere
Nespecificat
Candidatul Ideal
WHAT MAKES THE DIFFERENCE:

• University degree in a relevant field;
• Very good English language skills;
• Very good Internet research skills;
• Experience with Microsoft Office Package;
• Attention to details and good sense of responsibility;
• Ability to work creatively and analytically in a problem-solving environment;
• Eagerness to contribute in a team-oriented environment;
• German language skills are considered an advantage.
• Experience with legal terms and knowing what open source software is, is considered an advantage;
• Knowing the difference between source code, archives, .jar's and binaries, which is considered an advantage;
• Experience with Fossology, Blackduck, Palamida or OpenLogic are considered an advantage;
Descrierea jobului
WHAT WILL YOU DO:

Join our company and you will have the opportunity to work in a project which will get you acquainted with the legal side of software development. Meet the challenge of evaluating commercial, open source components and software products using clearly defined processes to reduce potential risks to the customer.
This job will get you busy with identifying the OSS used to develop a software product, with analyzing open source license texts and identifying the obligations for the usage of the OSS components.
You will search the internet to document and correctly identify the origin of OSS used in a proprietary software product
You will write clearing reports, generate BOMs and provide support for our costumer.
Descrierea companiei
We are futurists, ambitiously building the next industrial revolution.
We are enthusiastic innovators looking to transform the future of industry and deliver profound change for clients. Smart, connected digital technologies are driving new sources of growth for clients— and for colleagues, as they continually renew and reinvent their skills.
We are visionary innovators
We think the best work in software development can only come from people who love nothing more than spending every minute thinking about it. And working on it. We work with any programming languages, as long as they are the best fit for our requirements.
That means you might need to learn something new, all the time. That's who we are.
We are a curious and dedicated team
We may have different expertise and work on different projects, but we are all on the same team, with only one goal on our minds—to keep leveling up and building something useful for the world. Internal training is a big part of our lives, so everyone has the opportunity to learn and to teach.
We are inclusive and empowering
We celebrate diversity and we are all about the freedom to be who we are as individuals. At the same time, it is also important to us that we're working well together and doing great work as a team.
About Industry X.0, Accenture
We are part of Accenture, a leading global professional services company, with more than 492,000 employees around the world, across 56 countries and 120 cities.
Accenture Industry X.0 Romania helps clients digitally transform their business through smart, connected and living technologies that will increase agility and innovation.
To find out more about Accenture visit our Facebook and our website: https://www.facebook.com/aiss.romania/; https://www.accenture.com/ro-en/home
Publicat 26 oct. 2021
Reactualizat 23 nov. 2021
Expiră 9 dec. 2021
Nu îți face griji, poate joburile de mai jos îți pot fi de folos