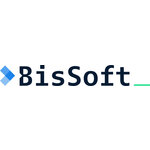 .NET Full Stack Developer
Permis conducere
Nespecificat
Candidatul Ideal
BIS SOFT is looking for an enthusiastic Developer with good experience in building real time solutions using C#, ASP.NET, Web Services, MS SQL. We're enabling the next generation in home care management solutions and patient engagement systems that prevent avoidable hospitalizations This is an exciting project with many live customers in US, with interesting and dynamic needs and a lot of functionality (web, voice, HTML5 offline, integration, Reporting and Power BI, Ionic, DEVOPS style, etc.).
Required Skills:
• Graduate of Computer Science/Information Technology
• Typically requires a minimum of 5 years of related experience.
• 2-3 years of hands-on and webforms experience, as well as experiencing with object oriented programming
• In addition, it is recommended that the Developer:
Is or is becoming a recognized expert in specific areas related to software development.
Understands and can speak to all aspects of the software development life cycle (. requirements, analysis, design, implementation, testing, and documentation) and associated execution models (. Agile).
Descrierea jobului
Essential Job Responsibilities:

The demonstrated capabilities include but are not limited to the following:
• Shows appetite and aptitude for owning responsibility of technical decisions and direction for one project/team.
• Aptly manages team demands on his/her time and shows willingness/ability to delegate technical execution or responsibilities when appropriate.
• Acts as a liaison or primary point of contact for communicating with client side project management expertise.
• Directs technical aspect of operations related to escalated client accounts or high severity issues as they affect or confront a project or team.
• Attends to both business and technical considerations when designing solutions to project/team or company related issues.
• Demonstrates interest in improving the company's technical awareness, depth and use of technology across the business.
• Participates in the evolution of company level best practices, standards, and policies as it related to software development.
• Good knowledge of C#, ASP .NET, , EF5, HTML5, JQuery, Web API. Ionic

Benefits:

• Friendly working environment
• Work from home and flexible working hours
• Excellent remuneration package
• Sport package
• Meal tickets
• Private Health Insurance
• Company supports exams and certifications for professional growth
• Pluralsight subscription
Descrierea companiei
BIS SOFT Delivers Efficient Custom Software Solutions that Grow Your Bottom Line In today's business environment, every moment counts. You need to complete projects quicker, meet schedules, and always be on the lookout for ways to come in under budget. To accomplish this, you must evaluate every aspect of your business. What can be done to streamline IT systems and automate procedures so you can focus on the big picture. BIS SOFT provides differentiated value to its clients by combining business and technology leadership with outstanding and cost-effective application development and delivery starting 2005. Our business and technology services include: IT and business consulting, business/technology turnaround, business/technology assessments, physical and application architecture blueprints, technology strategy, project rescue, project management, and senior executive coaching. BIS SOFT has been delivering innovative software applications that are easy to use, providing clients with the technology to enable business breakthroughs and competitive advantage. Our clients range from early stage start-ups to Fortune 500 companies across a wide variety of industries.
Publicat 26 Iul. 2022
Reactualizat 16 Aug. 2022
Expiră 25 Aug. 2022
Joburi similare