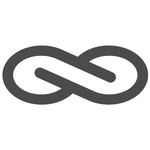 Permis conducere
Nespecificat
Candidatul Ideal
Proactive, goal-oriented, and with a strong passion for .NET and software design/architecture. These are the main characteristics that we are looking for in you.
You also should be a team player and an excellent communicator.

If that fits your description, and you are looking for a new challenge, we would like to meet you!
Descrierea jobului
What you'll be doing?

– Build software in a collaborative team environment.
– Participate in the full development lifecycle management of a project
– Manage multiple projects and tasks simultaneously.
– Perform analysis and design for medium-sized to large/complex development/maintenance projects.
– Implement features/modules in existing projects
– Determine the impact of proposed changes.
– Possess and apply advanced knowledge of technology principles, best practices, and procedures to the completion of complex software development assignments.
– Develop complex code and configuration data using secure coding practices.
– Ensure that all code, configuration data, and system documentation is accurate, complete, understandable, and adheres to Client standards.
– Conduct and participate in code reviews.
– Work with QA on test results, bug fixing, and script re-use.

What other skills and experiences do you need?

– You must have at least three years with .NET tools and technologies.
– Version control knowledge.
– Experience in web development using Microsoft technologies.
– Application development including but not limited to C#, ASP.NET, ADO.NET, XML, WebForms, AJAX, APIs, Linq-to-SQL, SQL Server; SSRS and JQuery.
– Excellent analytical and problem-solving skills.
– Excellent attention to detail.
– Proficiency in written and spoken English. Ability to easily communicate at all levels.

What you'll get in return:

– Signing bonus.
– Competitive compensation.
– Flexible working hours.
– Training and teambuilding activities.
– Sports benefits.
– Monthly happy hours.
– A professional, friendly, highly team-oriented environment.
– Professional development opportunities.
Descrierea companiei
PPR is a professional services company focused on software development, systems integration and managed services. Some areas that we cover are the financial industry, the automotive industry, the hospitality industry.
PPR's expertise stands out in the financial industry; we have more than 8 years of experience working with financial data from our main customer Edenred S.A.. Our team consists of talented, curious people that are always striving to learn new technologies and work more efficient.
We are offering a variety of services, starting from the first level to third level support for financial applications to custom software development beginning from an idea to the final the pixel perfect product that is build with usability and scalability in mind. In terms of infrastructure we offer cloud solutions based on OpenStack, Docker, Xen and VMware all with orchestration software as Chef, Puppet or Salt-Stack tuned for the clients needs.
We consider that embracing new technologies like Linux Containers (Docker) gives us not only competitive edge but also offers the most optimal resource consumption and load distribution for our customers.
Publicat 10 mai 2022
Expiră 9 iun. 2022
Joburi similare