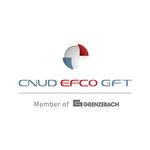 Permis conducere
Nespecificat
Candidatul Ideal
Competencies:
Mechanical or electro-mechanical engineer with broad technical interests;
Good written and oral communication skills in English is required;
You have 2 years of hands-on industrial experience;
You have at least experience, training or knowledge of a 3D package, ideally SolidWorks/Creo;
You are proficient in Microsoft Office applications (Word & Excel required);
Experience with industrial installations and machinery is considered as a plus;
Knowledge of SAP is considered as a plus;
Knowledge of CNC machines is considered as a plus.
Personality:
You are creative and eager to learn;c
Your 'intellectual curiosity' is a drive to improve step by step;
You are stress resistant person;
You are a self-starter with attention to detail and you have the ability to prioritize, to work on several projects simultaneously and to meet the agreed deadlines;
Excellent interpersonal skills, results oriented, open-minded, analytical & combining conceptual insight with a hands-on approach;
You are a team player and like to communicate with others throughout the organization;
You are well-structured and have a professional attitude;
Willingness to travel occasionally worldwide for periods up to 1 weeks for customer-visits and/or technical discussions together with the sales manager or the project engineer.
Descrierea jobului
Engineer with passion for production & continual improvement.
The method department is the crucial link between design office and production, works intensively with the materials and planning department and interacts with other departments such as quality, purchasing & sales.
The main activities that are performed within the method department are:
​Transfer of design into production:
- Prepare production drawings;
- Choice of technology to produce;
- Setup routings in SAP;
- Programming of CNC controlled machines;
- Interaction with production & planning during production execution.
- Setting up right costing in SAP;
- Make cost calculations for specific requests
Manufacturing engineering in close cooperation with production & planning:
- Evaluate existing manufacturing processes and workflows;
- Identify areas of improvement, propose changes;
- Implement and follow-up of changes;
- Update existing standards
- Modification of existing documentation to correct any identified errors and / or improve the functioning / manufacturing of the relevant parts;
- Work on continual improvement programs.
Involved in projects from the concept and detail of the design through to manufacturing and in-house controls and testing.
Depending on the experience and personnel interests, a different focus in one of the main activities of the method department can be considered.
- You are an engineer with a passion for production & continual improvement;
- Continuous improvement and customer focus:
- You capture lessons learned both from yourself as from the team you are working in;
- You assist in customer acceptance tests under the supervision from the project engineer.
- You are interested in production technologies and are willing to acquire this knowledge in depth in order to strengthen your technical capabilities;
- You focus on reliability, quality, sustainability and take in consideration : customer requirements, economy (costs) and safety.
Process, procedures and documentation:
- Familiarize himself with CNUD EFCO's processes including all associated methodologies and procedures;
- Ensure compliance with internal procedures and requirements in force;
- Ensure the quality and integrity of documents that are worked on (Production drawings, assembly instructions, engineering change notes, comparison notes, project documents, documentations, drawings, listings, etc.);
- Review all key production documentation regarding the project you have been working on.
Product and application knowledge:
​- Acquire product and application knowledge and challenge the internal organization with new insights you have gained by the projects you have been working on;
- Understand the details of the products used and technologies applied;
- Assist in the further development and implementation of learning and knowledge sharing within CNUD-EFCO.
- Working in a project management mind-set, close cooperation with the project team and internal departments;
- You are comfortable with all mechanical aspects, but you are also interested in the broader scope of the project. You want to see the 'whole picture';
- You work successfully together / interact with your colleagues that deal with other aspects within the project.
Descrierea companiei
The company
CNUD-EFCO is the preferred engineering and solution provider for the float glass manufacturers with special focus on the tin bath and annealing sections of the process.
For more than 55 years, our aim has been to develop high level solutions for thermal treatment of glass including research, design, construction and maintenance.
These solutions will continue to contribute to maximize the thermal part of the manufacturing process and to secure the successful introduction of new products by existing and new customers.
Starting with November 2019, CNUD-EFCO Operations is part of Grenzebach Group.
Grenzebach specializes in mechanical engineering and plant construction possessing over 50 years of experience and know-how. Now, the group has 1350 employees worlwide in locations like Germany, SUA, China and Romania, with 3000 plants installed in 55 countries.
Publicat 12 oct. 2021
Reactualizat 9 nov. 2021
Expiră 11 nov. 2021
Nu îți face griji, poate joburile de mai jos îți pot fi de folos