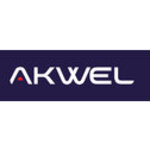 Permis conducere
Nespecificat
Candidatul Ideal
Qualifications: Engineering diploma of Technical type;

Experience: Minimum 3-years of experience in a similar function, experience in Engineering, Production or Development in the industrial field;

Professional skills:
Organizational skills, ability to work in a multi-disciplinary team, decision making capabilities, analytical and synthetic thinking, rigor, respect for confidentiality, initiative ;
Interpersonal skills, ability to coordinate project meetings, firm compliance with QCD targets, ability to run reaction plans when shifts occur ;
Perfect command of engineering procedures and standards Quality systems;
Proficient user of Microsoft Office.
Fluency in English



Descrierea jobului
As part of the Technical Group team you will strengthen our industrialization expertise and you will be responsible for the design and definition of production processes based on standards and specifications in accordance with the objectives of quality, costs and time.

HOW WILL YOUR JOB LOOK LIKE:

Member of the Project team as of the launching process.
You will take active part in the design of new products in order to ensure the product's feasibility (product FMEA, plan reviews…).
Manages the expected tasks in the Quality Plan of the project and elaborates the process standards (Block, FMEA, PDS, Specification etc.) by drawing up « blocks » and « standardization and capitalization sheets».
Responsible for the process consistency in compliance with the specifications, in conjunction with the Project Manager, and/or the Product Line Industrialization Manager.
Takes an active role in technical meetings and project reviews.
May be required to participate in FMEA resources.
Takes an active part, in conjunction with the Process Engineer, in the action plan of product/process adjustment as well as the validation of technical choices of new processes.
Participates in the selection of suppliers of new production resources, monitors the selection process and validates the approval process.
May be required to move to other manufacturing plants.
Leads the capitalization of know-how process on his/her area of activity and ensures the cross-functional collaboration by analyzing complaints, lessons learned, scrap, etc.
May have to coach a team of Industrialization Technicians and/or undertake a part of their missions, depending on the project complexity and his/her workload.
May have to undertake advanced research themes or productivity enhancement projects
Descrierea companiei
A tier-one automotive equipment manufacturer, the Group is now continuing its transformation and international expansion with a rebrand. This unifying identity marks a new drive forward for the group, in line with the dynamic profile of Akwel. Already the preferred supplier of car and HGV manufacturers, Akwel is now in a real position to challenge the world's leading equipment and systems suppliers.
An independent, family-run group for over 45 years, Akwel current operates in five continents with nearlyemployees worldwide distributed across over 40 industrial sites and 7 representation offices in over 20 countries on 5 continents.
Akwel works in two different areas of expertise, fluid management (86% of sales) and mechanisms (14% of sales). It applies its industrial and technological know-how to help master the use and transformation of materials (plastics, rubber, metals), as well as mechatronics, a multidisciplinary field of science essential to the transformation of raw materials. The group also harbors cutting-edge skills in tooling (design, production, development), complex assembly (welding, joining, collars, over molding) and electronics (hardware and software).
Using this finely-tuned expertise, the group's Research & Development division is constantly adapting to the changing needs of its clients. This has led to Akwel receiving numerous awards, and it has filed nearly 200 patents in the past five years. Its successes include the innovative flush handle which was used in the Renault Symbiose self-driving concept car.
Four ideas have forged the group into what it is today and continue to guide our everyday activities: simplicity (simplicity, realism and pragmatism are the watchwords that have guided the company since its founding, both in our solutions and in our relationships), reliability (meaning trust, mutual respect and engagement, consistency, solidity and a sense of fairness on a day-to-day basis), collectivity (where priority is given to cohesion and teamwork, helping everyone go further and faster together) and performance (rooted in the heart of our systems, a culture of industrial performance, efficiency, results and customer satisfaction is the driving force behind the group's development and progress).
Our site in Timis (Ghiroda) is specialized in the manufacture of molded parts, shaping and assembling fuel tubes. Currently in full development and a solid financial structure, we are looking for people ready to respond to this challenge in order to enlarge our team and continue to satisfy our customers pledged to our present and future success.
Careers
Grab the opportunity to fully deploy your talents within a fast-developing global group, which focuses on performance and innovation.
Join a group which promotes the development of each of its employees – free to develop at their own pace, and which promotes diversity within its teams – a source of richness and balance.
Loyalty, equity, team spirit, commitment, professionalism: these are the foundations on which we build our relationships.
https://www.youtube.com/watch?v=wL7cggm_N2w
Publicat 17 mai 2022
Reactualizat 16 iun. 2022
Expiră 16 iun. 2022
Nu îți face griji, poate joburile de mai jos îți pot fi de folos
Bacau, Constanta, Targu-Mures

și alte 2 orașe