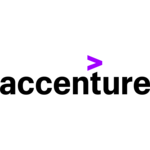 Candidatul Ideal
Bring your talent and passion to Accenture – sharpen your skills, build an extraordinary career and play a key role in creating solutions that transform organizations and communities around the world.
We are looking for an
Frontend Architect
to take part in some of the most successful and
innovative railway projects
.
What Makes The Difference
Must Have
Solid architecture skills (architecture documentation, handling of NFR, justification of decisions, methodical approach)
Experience in an agile environment (Scrum / Kanban)
Strong experience in web development (Angular, JavaScript, Typescript, RxJs, HTML5, CSS, Web Components, NPM, etc.)
Experience with the development of complex real-time GUI with push architectures is an advantage (MQTT, SSE, WebSocket, or similar)
Experience in developing large projects with modern cloud technologies: Cloud-native development, Docker / OpenShift; Maven, Jenkins, and code quality tools (preferably Sonar), CI/CD
Quick receptiveness, especially about functionally and technically complex systems
Interest in understanding and further developing the subject of railways and capacity control at a technical level
Very strong teamwork and communication skills
Completed higher education in Computer Science or similar education
English advanced language skills
Nice to Have
Railway know-how, especially railway production
Experience with the micro frontend approach
Eclipse RCP (Rich Client Platform)
Solace, Tibco Rendezvous, JMX, Prometheus, Grafana
German language skills
Descrierea jobului
Where will you work?
GreenField application
A team that is already working on different PoCs with the actual development will be in the next months
What will you do?
Coordination with the system architects inside and outside the ART to set up the technical strategy around the web GUI
Supervised and mentoring of the team regarding web GUI development (best practices, etc.)
Responsibility with the team for one or more capacity control components/products
Design and development of strategic building blocks for the web GUI architecture (in the front-end or backend)
Design and development of mechanisms for efficient real-time data transmission
Participation in the IT infrastructure around Web GUI (push communication, high availability, security, etc.)
Iterative development from PoC to go live with high-quality requirements
Participation in the overall modernization strategy
Maintenance and further development of old Eclipse RCP GUI
Preparation of cost estimates
What's in it for you?
Innovative projects for prestigious clients
Exposure to the latest technologies
Career development through a focus on technical and soft-skill training and personal growth
Generous benefits package
Descrierea companiei
About Accenture Industrial Software Solutions

We are futurists, ambitiously building the next industrial revolution.
We are enthusiastic innovators looking to transform the future of industry and deliver profound change for clients. Smart, connected digital technologies are driving new sources of growth for clients— and for colleagues, as they continually renew and reinvent their skills.
We are visionary innovators
We think the best work in software development can only come from people who love nothing more than spending every minute thinking about it. And working on it. We work with any programming languages, as long as they are the best fit for our requirements.
That means you might need to learn something new, all the time. That's who we are.
We are a curious and dedicated team
We may have different expertise and work on different projects, but we are all on the same team, with only one goal on our minds—to keep leveling up and building something useful for the world. Internal training is a big part of our lives, so everyone has the opportunity to learn and to teach.
We are inclusive and empowering
We celebrate diversity and we are all about the freedom to be who we are as individuals. At the same time, it is also important to us that we're working well together and doing great work as a team.
About Industry X Accenture
We are part of Accenture, a leading global professional services company, with more thanemployees around the world, across 56 countries.

Accenture Industry X Romania helps clients digitally transform their business through smart, connected, and living technologies that will increase agility and innovation.
To find out more about Accenture visit our Facebook and our website: https://www.facebook.com/aiss.romania/; https://www.accenture.com/ro-en/home
Publicat 13 Mart. 2023
Reactualizat 20 Mart. 2023
Expiră 12 Apr. 2023
Joburi similare
6000 - 9000 RON net / lună

București