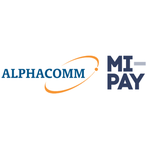 Fraud Analyst
Permis conducere
Nespecificat
Descrierea jobului
Alphacomm makes large European companies more successful and financially healthier by securing their revenue. From increasing the average revenue per user, eliminating fraud in online transactions, and slashing the risk of non- and late payments, we are operating on top of our customers' priorities.

With locations in Romania, Rotterdam, UK and Germany we operate on an international scale as the trusted partner for many large organizations in Europe.

With our experience-based knowledge and our ability to connect the dots, we help our customers to secure their revenue and have fun while working with us.

Your challenge

Fraud Analyst works with our team in Sibiu on payment systems, ensuring fraud levels are kept down and transaction approvals are kept up, do you have the necessary skills, drive and ambition to make a difference?

As a Fraud Analyst you

• Monitor and analyze daily fraud information from registrations, changes to accounts and transactions, highlighting areas of suspected fraud and fraud patterns and trends using a variety of statistical analysis skills, blocking accounts where necessary.
• Make recommendations on revenue protection measures.
• Performs daily review of exception and risk reports escalating issues to management.
• Review client fraud rule sets as directed ensuring they are correct and available to approved personnel.
• Assist with acquirer Watch Programs to enable Alphacomm to be removed from such lists by active participation in working groups, fraud detection and counter measures.
• Assist in maintaining, designing and implementation of existing and new fraud detection tools.
• Make proactive changes to existing systems and rules, following up implementations to ensure correct working.
• Liaise with project teams, finance, account managers, Operations and be the analyst working with them to develop suitable revenue protection/fraud rules for their projects.
• Keep abreast of new fraud threats and trends in the telecommunications and payments industry, identifying training and seminars that will assist with personal growth and deliver value for Alphacomm.
• Provide reports to management including internal presentations where required, using a variety of graphs, diagrams etc.
• Attend regular meetings with clients & Customer Success Manager.
• Process Charge-backs and Indemnity Claims, blocking accounts where necessary.


About you:

• You have a bachelor's degree or similar work experience, preferably in Finance/ Accounting, Mathematics/Statistics, Economics, IT or other Revenue Protection activities.
• 2 – 4 years financial, operational, and information experience within a mobile telecommunications service provider or payments/banking industry. Candidates with exceptional analytical ability with limited work experience may be accepted.
• Capability in data analysis, auditing and reconciliation methods and procedures; an analytical mind capable of understanding the interaction of disparate data elements is necessary. Attention to detail.
• To be able to interpret statistics and translate into meaningful insight/reports to both technical and business personnel using a variety of tools to create graphs, tables, trend analysis etc.
• Excellent verbal and written communication skills.
• Ability to work effectively under time constraints and deliver results by critical deadlines. Strong capability to develop reports and create trend analyses.
• Likely to be working in Revenue Assurance and Fraud management at present.

Other Requirements

• Microsoft SQL, Microsoft Visual Studio, Tableau is a plus
• Exposure to telecoms products and ideally payments services, knowledge of billing systems an advantage.
• Ability to travel internationally without undue restriction.
• Background/Personal reference checks will be required
Descrierea companiei
About Alphacomm & Mi-Pay
You will become part of a close-knit and well-functioning team with a typical "no nonsense" mentality. That means we are committed to our goals and your input and ideas are appreciated.
Our organization is based on the following core values:
We care
We embrace empowerment
We think Solutions, not obstacles
We walk it like we talk it
We challenge ourselves and others
We like to have fun!
What you can expect from us:
A good salary
21 days of vacation leave
Private health insurance
The opportunity to contribute and be part of a fast-growing company
Direct lines of communication
A great place to work with a bunch of fabulous international colleagues
We have a desk ready for you in our new office. Alphacomm's office in Sibiu is situated in a new building on Calea Dumbravii. It's an open, inspiring working place with a modern feeling and good coffee.
Are you ready to work at a fast growing company that is at the forefront of the industry? Make the best career decision ever and send us your resume today.
Publicat 29 iun. 2022
Reactualizat 27 iul. 2022
Expiră 29 iul. 2022
Nu îți face griji, poate joburile de mai jos îți pot fi de folos
2500 - 4000 RON / lună

București