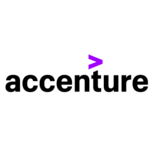 Finance and Accounting Job Opportunities with French
Permis conducere
Nespecificat
Candidatul Ideal
Your career is about what you want to be and who you want to be. It's about bringing your skills, your curiosity and your best true self to your work.
Here, you'll match your ingenuity with the latest technology to make incredible things.
In Accenture Operations we rethink the way people work and businesses perform by harnessing the power of rich data for decision-making, innovative technology, and advanced machine intelligence.
In an era where people are critical to success, join a team that prioritizes human ingenuity and fosters a workforce where technology elevates people (not the other way around), freeing them up for more creative thinking and exciting work.
We look for both experienced and junior candidates!
Skills that make your work successful:
You have Advanced French & English language skills
You have at least 1 year experience in Finance area OR you are a junior candidate who wants to learn from our professional
You communicate easily
You are a team-player
You can solve urgent matters
You are reliable and proactive
Descrierea jobului
Every day is a process of growth, being responsible of:
Accounts Payable
Processing invoices;
Working in various applications (such as Oracle, SAP);
Receiving and analyzing the invoices from suppliers;
Making sure the invoices are registered and paid on time.
Collections Officer
Manage customers' expectations;
Reconcile client's accounts;
Initiate collection activities via mail/ phone and manage the customer portfolio (within the agreed credit terms and credit limits);
Provide information of credit worthiness to customer service when required;
Input notes on payment agreements, do daily follow-ups and reinstate accounts when payment is received.
Accounts Receivable
Receiving and analyzing the queries from our customers and make sure that they make their payment in time;
Reconciling client's accounts;
Solving queries and disputes on unpaid invoices;
Working in various applications such as (SAP, Oracle, Microsoft Outlook and Excel).
How we truly care:
Follow a journey of success. Learn, innovate, invest in yourself and make a step forward, closer to your life goals.
Travel virtually around the globe, working in a diverse and multicultural environment.
Benefit from health insurance and support from a mental health therapist, to keep your life balanced.
Have fun while working, participating in internal company events, sports activities and community initiatives.
Save money doing the things you love, having access to different discounts on products and services.
If you love vacations, joyful moments and volunteering, (as we do) you have access to travel vouchers, volunteering opportunities and lots of fun alongside Accenture team.
Enjoy other personalized benefits package, including meal vouchers, public transportation, private pension, life insurance, gym, additional vacation days.
For us, you are Truly Human. Join our Accenture Team and get along in a lifetime journey!
Descrierea companiei
At Accenture Operations we bring together people, technology, processes and data to create intelligent operating models that enable companies to drive exceptional results. ​For over 13 years, our Operations professionals in Romania have delivered a wide range of business services, to help our clients achieve sustainable growth and deliver exceptional experiences across their enterprises.
Accenture Operations in the New
Not only are we committed to bringing the New to life for our clients, we also create an environment for our colleagues around the world to feel alive in the new.
LIVING NEW IS:
GROWING AT A FAST PACE. ALWAYS.
At Accenture, we encourage our people to evolve and grow. With amazing career and learning opportunities, be inspired to explore your passions. Alongside a dedicated career counsellor, it is your turn to drive your future and the time is now.
CREATING AN AUTHENTIC CONNECTION.
We believe real connections transform the working environment and that's why we encourage everyone to be their most authentic self. From creative workshops, to collaborative activities and plenty of opportunities for afterwork fun, at Accenture you'll experience it all.
BREAKING BOUNDARIES.
Go beyond your limits! Take advantage of a global network and projects in over 120 countries; the world is your oyster! Discover new cultures, languages and get the tools you need to be the best version of yourself. At Accenture you develop an attitude for achieving more, and the space to do it together.
BEING YOUR TRUE SELF, EVERY DAY.
Being you is your superpower. Our people's unique perspectives allow us to provide complex services. Our offices are designed to encourage collaborations and synergy, because only by combining multiple ideas we will be able to achieve greatness. Voice your individuality and do it confidently.
Get in contact with Accenture Operations:
Our Operations offices:
·         Bucharest - WestGate Park, Preciziei Blvd., No. 24, Bl. H1; phone: +40 3722 86000 
·         Timisoara - City Business Centre, Brediceanu St., No. 10; phone: +40 372 836 500
·         Iasi - United Business Center 3 - C1, Palas St., No. 7B-7C; phone: +40 372 271 722
·        Brasov - Coresi Business Park, Turnului St., No. 5; phone: 0372 286 003
Our Career e-mail address: romania.careers@accenture.com
Our Social Media Channels for Operations:
Facebook: Accenture Romania: https://www.facebook.com/accentureromania/
LinkedIn: Accenture: https://www.linkedin.com/company/accenture/
YouTube: Accenture in Romania:
Instagram: Accenture: https://www.instagram.com/accenture/
Publicat 6 mai 2022
Reactualizat 20 mai 2022
Expiră 5 iun. 2022
Joburi similare
Constanta, Eforie Nord, Eforie Sud