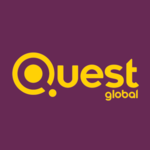 FEA Analyst - Structure Mechanics - Germany
Candidatul Ideal
Required Skills (Technical Competency):

English is mandatory, German is nice to have.

Master's degree in mechanical or aerospace engineering or similar professional experience

Strong analytic background in engineering mechanics, machine and rotor dynamics

Expert skills in calculation and simulation (e.g. Simcenter) of static and rotating components as well as whole integrated systems under consideration of multi-disciplinary loads and conditions

Experience in system engineering and the design and proof of lightweight aerospace structures

Appreciation of aerospace standards such as DO-160 and ARP4754A as well as acceptable means of compliance and special compliance methods

Knowledge and experience of product integrity / liability and certification frameworks

Good communication and presentation skills at all levels of the organisation and the desire to work in an interdisciplinary, agile team to drive innovative design solutions
Descrierea jobului
Roles & Responsibilities

Design, analyze and optimize integrated design solutions of complex aircraft assemblies and whole electrical propulsion systems with highest power density

Assess the system and sub-system structural integrity under consideration of internal and external loads, boundary conditions and coupling effects between the sub-systems

Coordinate design solutions and conditions with different internal and external stakeholder to optimize the sub-system integration

Work on new methods for structural assessments and support the creation of guidelines and standard procedures

Create test plans and support verification activities (e.g. static, modal and fatigue tests) throughout the whole development process from prototype to product level

Support the creation of design and manufacturing specifications in strong collaboration with manufacturing specialists and external suppliers

Work based on an aerospace quality management system and conduct regular design reviews to drive the product safety, manufacturability and robustness


OUR BENEFITS

Unlimited employment with individual training and development opportunities
Flexible working hours including overtime compensation
Exciting projects at a high technical level
Strong teams with an open and friendly working atmosphere as well as flat hierarchies
New and modernly equipped office building with free available fruits and drinks
Very good public transport connections to the Munich city center
Attractive company pension schemes
Exclusive membership rates for a premium gym with over 7 locations in and around Munich
Regular employee and company sports events (Summer party, Christmas party, Oktoberfest, B2Run, football, volleyball).
Descrierea companiei
QuEST is a global product engineering and lifecycle services company. We engineer solutions for a safer, cleaner world in industries like Aerospace & Defense, Automotive, Energy, Hi-Tech, Medical Devices, Rail and Semiconductor. We offer end-to-end engineering solutions across product development, product lifecycle management and digital transformation for our customers. We help redefine engineering strategies and take ownership to execute those by leveraging our global work force in a seamless fashion. By building long-term sustainable partnerships, we help our customers accelerate product development and innovation cycles, reduce total cost of ownership, create alternate revenue streams, enhance consumer experience, enable services based business model and make manufacturing processes and operations more efficient. We invest in enhancing our engineering capabilities, use digital technologies and generate ideas to help our customers solve complex engineering challenges.
Who We Are As A Company
We are a global Product Engineering and Lifecycle Services Company (Mechanical, Electronics, Software and Digital) that has retained its focus on solving challenges faced by our customers through the entire product lifecycle. (Engineering Services/ER&D services/PES/ Outsourced Product Development services)
What Do We Stand for? How Do We Define Our Target Industries?
We serve global companies in the most essential industries which consider engineering to be at the CORE of their business success. These companies develop products and services based on technologies native to their industries which enable them to make journeys safer, the world greener, connect people to opportunities, add comfort to homes, power communities, enhance peace of mind, and give hope to patients. Our target industries include Aerospace & Defense, Automotive, Energy, Hi-Tech, Medical Devices, Rail and Semiconductor.
What Category of Services Do We Provide? Where Do We Fit in the Market Place?
We provide services and solutions across the product lifecycle – from detailed design to product realization, and after-market solutions. We help the Engineering, R&D, Digital, Manufacturing, Supply Chain and Enterprise Software departments of our customers.
Publicat 11 Nov. 2022
Expiră 11 Dec. 2022