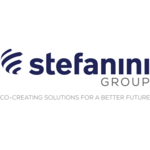 Permis conducere
Nespecificat
Candidatul Ideal
Required Professional Competencies
:
University level degree in Business Administration/Economics/Finance or Chartered Accountant;
Previous experience in Finance/Accounting in a multinational company: minimum 5-7 years;
Researching and understanding tax law;
Detail-oriented;
Very good organization and prioritization skills;
Excellent understanding of the end-to-end accounting and reporting processes, under IFRS and RAS;
Customer-oriented mindset;
Project management exposure;
Able to work independently and under tight deadlines;
Good people skills;
MS Office package - advanced;
Strong planning, organizing and project management skills;
Excellent written and oral communication and interpersonal skills;
Analytical with strong business and commercial acumen;
Fluent in English (written and verbal).
Required Technical Competencies
:
Mandatory: Local accounting, fiscal and accounting principles and legislations, accounting software programs, email systems, Windows applications (Word, Excel, PowerPoint, Windows); Internet Explorer;
Advantage: Knowledge of IFRS, ERP Psoft (Oracle) system.
Descrierea jobului
Job mission
:
The EMEA Tax Manager is in charge of Tax processes, GL Accounting and Reporting/Systems within Stefanini EMEA, enabling the execution of quality services, compliance, and minimizing the tax risks.
The Tax Manager has the knowledge and expertise in corporate taxation, indirect taxation and financial statements in order to ensure compliance in Stefanini EMEA countries in the following areas:
Corporate Tax Compliance;
Indirect Tax review;
Interaction and collaboration with various Tax Authorities;
Liaising with Sales & Purchasing departments, Authorities and Auditors;
Transfer Pricing;
International Tax Planning and Structuring.
Key Accountabilities
:
Prepares the corporate tax computation on a monthly/quarterly/annual basis, including deferred tax computation;
Verifies and reconciles other tax returns and different tax related documentation and the tax declared in order to ensure the compliance with the fiscal legislation, and identifies/solves any possible tax compliance issue in due time;
Actively leads and/or performs the Tax calculation of month-end financial reporting;
Complies with the legal deadline for submitting tax & financial declarations and payments;
Manages and reviews the foreign VAT declarations as well as the withholding taxes declarations on royalties and financial income/expenses;
Ensures preparation and timely submission of Transfer Pricing declarations and files;
Manages and maintains the relationships with different Authorities in EMEA countries and with fiscal consultants in order to ensure the compliance with the fiscal legislation in EMEA countries and identifies/solves any possible tax compliance issue in due time or/and saves any possible taxes (tax audits, tax clarifications, letters to the Tax Authorities etc);
Coordinates activities with Fiscal tax Consultants and internal teams during the Tax audits. Actively participates in gathering information, preparing back-ups and documentations required by Tax Authorities;
Collaborates with Legal Departments & Finance Director in analysing the tax provisions in the contracts concluded with the suppliers and the clients in order to minimize any additional tax exposures that may arise;
Supports and helps the Finance Director to manage different tax situations in order to increase the efficiency of the processes and tax optimisation;
Proactively identifies potential tax risks and takes leadership with appropriate departments and/or Finance Director for timely resolution;
Documents, updates and prepares the internal fiscal procedures for compliance and completeness purposes, for changes in fiscal legislation or/and for detailing certain unclear fiscal aspects related to the day to day business of the company in order to help the management and the other departments of the company understanding the fiscal implications of different aspects of their work and the importance of fulfilling the tax obligations;
Analyzes and monitors the existence of backup documentation for sustaining the treatment of profit tax, VAT, WHT, etc. in order to minimize any additional tax exposures and profit of the tax savings that such documents could bring, according to the local legislation, EU legislation and Double Tax Treaties in place;
Manages balance sheet reconciliations of allocated accounts and ensures timely resolution and clean-up of overdue items identified;
Gives assistance to the financial department colleagues in assessing the fiscal treatment of different business operations developed by the company, based on which they would perform their accounting entries and ask for necessary information in order to ensure the completeness and accuracy of the fiscal documentations and ensure that the related taxes (VAT, WHT, corporate tax, etc) are computed as per the provisions of the fiscal legislation;
Coordinates internal and external audits and ensures timely preparation & submission by responsible arties. Liaises with internal and external auditors, follows up on any audit issues and implements correcting measures;
Due Dilligence process for internal projects – ocasional activity based on company growth needs.
Descrierea companiei
Stefanini is a Brazilian company with over 30 years of experience in providing IT services globally, from IT infrastructure outsourcing to developing software applications. The company is present directly in 40 countries, through its 73 offices around the world, and has a portfolio of over 500 active clients. Clients come from sectors like financial services, manufacturing, telecommunications, the chemical industry, services, technology, the public sector and benefits from a complete set of mature and professional services, which cover the entire life cycle of an application.

We've been on the Romanian market for 14 years, and since then we have gathered a team of over 1600 colleagues in our offices in Bucharest, Sibiu and Targu Mures.

Our "big enough, yet small enough" approach makes us open, flexible, responsive and agile, and these are the traits we look for in our people as well. We believe that happy employees equals happy costumers, so we put the smile at the core of our culture, our everyday challenges and our interactions with colleagues and clients. Our hobbies and passions spice up our working environment and keep us positive and productive.

Stefanini has career opportunities locally and around the world for professionals interested in a vibrant, passionate, team-oriented workplace. If you are a customer-centric person with a "get it done" attitude, come over for a coffee and a talk on your future career with us! We have the perfect terrace for it.

Learn more about us on Stefanini page and join us on Facebook.
Publicat 29 sept. 2021
Reactualizat 20 oct. 2021
Expiră 29 oct. 2021
Joburi similare