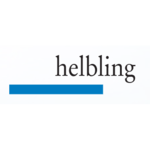 Embedded Software Project Manager - Switzerland
Helbling Technik AG
1 poziție
Anunț verificat
Textul acestui anunț a fost verificat de echipa eJobs pentru a elimina posibile greșeli sau conținut discriminatoriu.
Candidatul Ideal
Innovation, together we do it!

With this vision, Helbling Technik is positioned as a long-term partner in the customer's innovation roadmap. Based on powerful engineering tools, modern infrastructure with laboratories and highly professional methods, Helbling Technik's 450 engineers, computer scientists and physicists develop innovative ideas resulting in successful products.

Agile development, design thinking, lean innovation is our daily business. Helbling Technik develops innovative products and solutions for leading, future-oriented customers in an international market. Our Expertise Centre in Bern for Home and Office Appliances is home to the teams "Beverage Dispensers", "Beverages-Technologies and Tools", "Health, Food and Lifestyle" and "Smart Home and Smart Industry".
We are looking for a qualified Embedded Software Project Manager

Location: Liebefeld-Bern Degree of employment: 80 - 100%

Your profile:
This job is for you if you are a passionate project leader with a heart of an engineer

You are a graduate engineer having majored in software - or electronics engineering. Your world does not only consist of your fields of expertise, but you are interested in other domains as well.
Creativity and the wish & drive to develop clever solutions are part of your DNA.
You pair your skills in SW development with the ability to tailor and apply agile and test driven development methodology to your daily project work. You are experienced in the development of software for mechatronic devices that are produced in large series. Experience and proven success as project leader in the field of development is necessary.
Self-confidence, good communication, presentation and leadership skills, eagerness to learn and acquire new skills and enjoying being part of a dynamic and multicultural project team with close customer contact are characteristics that are central to this position. Applications for a full-time employment are preferred. Candidates are expected to be able to communicate written and spoken in English and German.
Descrierea jobului
Field of activity:
Your new role is managing interdisciplinary, innovative development projects

Within our customer projects you will lead the development of embedded systems for mechatronic devices for high-quality consumer goods that typically will be produced in large volumes. You will lead an interdisciplinary project team, consisting of software-engineers and if required hardware-engineers and other specialists.
SW development iterations accompanies the mechanic and electronic development activities until final products are attained, ready for launching mass production. You will work closely with electronic hardware developers to ensure optimal software interfacing and integration. You will be in charge of the compliance to development methodology and verification of the embedded system using series of trials and tests.

As a project leader you will be responsible for
-technical decisions within the embedded system development
-the methodological, quality and homologation aspects within your project
-the daily communications with the customer and other stakeholders
-your project team
-the management of the project controlling and reporting in close collaboration with the project responsible

Helbling offers:
- The chance to develop the products and solutions of tomorrow
- Continuous technological and methodological education
- A motivated team of interdisciplinary design engineers and specialists
- Challenging and varied projects in future-oriented industries
- An open environment with efficient structures
- A centrally located and modern place of work

Please call us for an informal preliminary discussion or submit your application in the Helbling job portal Bewerberportal, where you will be automatically redirected after applying on eJobs. We guarantee full discretion.

It is our policy only to consider direct applications and kindly request your understanding appropriately.

Contact person:
Dominik von Rohr
Stationsstrasse 12CH-3097 Liebefeld-Bern
​Tel. +41 31 979 16 11
Descrierea companiei
Founded in 1963, the Helbling Group is today Switzerland's largest independent engineering and business consulting firm with a staff of 540 professionals in Switzerland, Germany, the USA and China. The Group comprises four business divisions and is owned by its 34 managing partners who are responsible for the management and financing of the Group.
"Innovation, together we do it" reflects Helbling Technik's position as a trusted long-term partner within our clients' innovation network. We recognize the importance of our clients' challenge: consistently bringing new products to market. Looking forward to future innovative trends, Helbling Technik constantly expands its capabilities and services, helping clients launch novel and successful products faster.
Helbling Technik supports their clients in the engineering development of innovative technologies and products to improve their competitiveness
- 410 engineers and physicists
- Technology and product development from the idea to market
- Clever innovators, experienced project managers, efficient executors
- Professional tools and development infrastructure - No own products, technologies and IP
Publicat 30 Aug. 2022
Reactualizat 24 Sept. 2022
Expiră 29 Sept. 2022