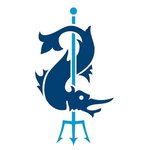 Permis conducere
Nespecificat
Candidatul Ideal
ONLY FOR IN OFFICE WORK! Remote employees not required!

Company Info:

NAVIS have established an additional operating office in EU, namely Constanța, opening access to predominant admission of EU economical maritime zone & strong benefits.

We are in search of following employees:

crewing manager assistant;

For participating in selection process for vacant positions send your CV profile to karpenko@navis.eu
company profile:https://navis.eu/

presentation link: https://navis.eu/crewing/presentation/index.html

Navis Solves Manning for Offshore Wind Vessel Operators (https://www.maritime-executive.com/.../navis-solves…)

Ukraine +380 914 810 787 / Romania +40 37 17 00 204 / Switzerland +41 22 508 78 84 / Hong Kong +852 819 277 00Our Telegram community is available via link https://t.me/Navis_NCM

Navis supplies vast number of major clients in Oil & Gas industry all over the Globe, including but not limited to 150+ vessels in Offshore Supply Sector (AHTS DP2, PSV DP2, ROV DP2, DSV DP2, OSV DP3/2, Accommodation Barges DP3, MPSV DP2,.Cable Layers DP2, Research Survey vessels, Drilling Units, Jack Up Barges, MOU etc;

All additional information concerning requirement, terms & conditions of the employment would be available after the interview;

We will review your materials and determine whether there is sufficient affiliation with the job opening. When no relation with the current job opening can be attributed to your profile you will not be contacted and your application will be removed from our files.

Repeated application of same CV would be considered as inappropriate and not in line with the business etiquette we would expect from our partners and should this continue such action would exclude you for any consideration for future participation in the selection process.
Descrierea jobului
Age Limit 21−39 Years;
Wages would be considered depending on candidate's relevant experience & qualification, positive references from previous employer and further performance within our company;
Working days are Mon, Tue, Wed, Thu, Fri from 8:00 AM till 5:00 PM, subject to extension periodically in case of new projects emergency mobilizations;
1 month of paid probation period is required, whereupon it would be decided whether the candidate is suitable for further permanent employment;
Good English is a must. Minimum 1 Year of experience on crewing manager assistant/crewing officer position at crewing/shipping company is obligatory, while candidates holding minimum of 2 Years experience on correspondent position are preferable. Experience with offshore/specialized vessel fleet is preferred;
References from previous Employer would be advantageous;

Please send your CV to email address: karpenko@navis.eu ;
Descrierea companiei
Navis was founded in 2011 Year as sub division of National University "Odessa Maritime Academy". Navis Crew Management (NCM) as a part of National University "Odessa Maritime Academy" set up in 1943 year assigns well-qualified and certified officers and ratings for all types of vessels within offshore fleet in compliance with IMO STCW Code 2010, ILO MLC 2006 qualification requirements and according to the standards of ISO9001:2015 using extensive (25,000+ seafarers) database.
We presently supply crew for 150+ vessels maintaining more than 500+ officers onboard diversified OSV & T&I Construction fleet including Jack Up Barges self elevating / self propelled.
Our list of services includes but not limited to the following: Crewing Services (with the best in the market officers & crew highly efficient selective system, we provision 10 + European Nationalities prioritizing on Ukrainians, Russians, Azeri and West Europeans) including Exclusive Online Database utilization (West European & East European crew), Navis Telegram Channel utilization with immediate crew feedback via auto-bot integrated software system, Seafarer's Rating System, Documents Verification, Feedback from previous employers, Exclusive Pool Forming, Retention Program, Screening and Reference Checking, Documents Authenticity Checking, Professional Skills and English Knowledge level Examination, Aspirant Selection, Crew Development, Pre-Briefing, Signing COE formalities, De-briefing reporting etc. Additional services: Visa Formalities, E-ticket Flight Bookings, Payroll Arrangement, Training Courses, Flag Documents Issuance, Cadet Training Programme, Crew Development Programme etc., on request NU "OMA" in-house Transas Navigational Simulator NTPRO 5000 utilization for deck officers maneuvering skills assessment, on request NU "OMA" in-house Engine Room Simulator ERS 5000 utilization;
We are an honorable member of IHS Markit (Nasdaq: INFO) as a world leader in critical information, analytics and solutions for the major industries and markets that drive economies worldwide. The platform delivers next-generation information, analytics and solutions to customers in business, finance and government, improving their operational efficiency and providing deep insights that lead to well-informed, confident decisions. IHS Markit has more than 50,000 business and government customers, including 80 percent of the Fortune Global 500 and the world's leading financial institutions.
Main Clients: Stanford Marine Group, Leighton Offshore Sdn Bhd, V.Group Global, West African Ventures (WAV), Seaways intl., Mubarak Marine LLC, Bumi Armada Berhad, Global Marine Services, Bourbon Offshore Greenmar, Britoil Offshore Servives Pte Ltd, Marine Assets Corporation DMCC, Zakher Marine Intl. Inc, CCC (Underwater Engineering) S.A.L., PERENCO, Volstad.
Our contact numbers : Ukraine +38 048 705 73 73 / Romania +40371700204 / Switzerland +41 22 5087884 / Hong Kong +85281927700 Our Telegram community is available via link https://t.me/Navis_NCM
Publicat 6 mai 2022
Reactualizat 27 mai 2022
Expiră 5 iun. 2022
Joburi similare
3700 - 4500 RON / lună

București

4000 RON / lună

București, Ilfov