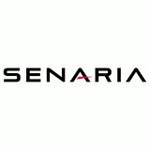 Candidatul Ideal
Construction Managers must provide site based management and coordination of the construction process to ensure the project is completed in time to a high standard.
Descrierea jobului
Tasks

Monitoring the progress of the construction works
Liaising with designers to ensure that they are informed about project status and project programme requirements in accordance with their presence on site when required
Checking work processes to meet en force building regulations
Ensures that the project complies with the contract documents, Quality Management and Health and Safety systems.
Recording all project variation and informing superiors
Completing contract administration duties, including the daily site diary, weekly flash report and preparing management reports as required for each project.


Skills

Problem solving, people management, managing teams, construction operations management, planning, administration and record keeping, engineering aptitude,
Good communication skills
Customer service skills
Being able to work with a team
Being able to create accurate reports
Having high attention to details
Having awareness of safety and health issues

Required Knowledge and Experience

Degree in Civil Engineering
Construction Manager at least 4-5 years, minimum 3 completed projects or Site Manager at least 5-6 years;
Minimum seven years of experience in construction;
English language – medium level
MS Office, AutoCAD, MS Project knowledge

Responsibilities

Overseeing the entire logistics and all requirements of a construction site
Weekly meetings with subcontractors and other construction service providers for site progress planning
Regularly reviewing timings, labour, risk and project plans to ensure site work stays on track
Conducting site visits to inspect work, check materials and ensure staff are following health and safety guidelines
Ensuring the delivery of high-quality work within contract timescales
Organising the site to deliver programme requirements on a daily basis.
Co-ordinating subcontractors to ensure efficiency of work.
Monitoring the quality of work carried out ensuring high standards of quality are achieved and addressing any issues with sub-contractors / trades.
Ensuring all programmes, plans, method statements and risk assessments are up to date, understood and adhered to by all the necessary people.
Solving design and technical issues on site.
Reporting, analyzing and addressing variances (weekly/monthly)
Managing support from contractors
Maintaining safe systems of work, good site appearance, risk assessment of safety, health and the environment.
Following the Environmental's Endorsement and Building Permit conditions.
Managing communications and building relationships with suppliers and subcontractors
Descrierea companiei
SENARIA is the consulting company from the real estate development field which assumes the objective of delivering excellent services of project, cost and construction management.
We allocate for our clients'projects the best teams and implement tested workflows and processes in order to build quickly, maximize profits and reduce risk in real estate development process.
Our services are being delivered by dedicated specialists such as project managers, construction managers, cost control managers, planning engineers, legal counselors and certified site inspectors.
SENARIA provides specialized consulting services for all types of real estate projects with an accent on the residential, industrial and commercial sector.
Publicat 29 iul. 2022
Reactualizat 12 aug. 2022
Expiră 28 aug. 2022
Joburi similare