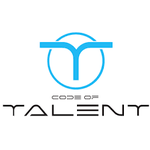 Business Development Representative
Permis conducere
Nespecificat
Candidatul Ideal
We're looking for a person with a passion for learning and technology as well as a results-driven sales person, that will actively engage with our prospects in learning and development organizations and customers across the world.

You will have to organize your day to be able to do outbound activities for targeted accounts, as we as to qualify incoming leads if needed. Main responsibility will be to establish the first contact, uncover learning and development needs of targeted organizations, and introduce Code-of-Talent benefits.

We expect you to develop as one of the Code-of-Talent key persons in the sales team, playing a key role in the sales process and for our global expansion, as the sales team grows and our processes are developing alongside with our business.

You will be expected to experiment, learn from trials and errors, as well as from success, incorporate the feedback and significantly contribute to achievement of Code-of-Talent ambitious goals.
Descrierea jobului
What will you be doing?
Research on targeted customers, proactive approach and opening conversations on learning and development topics by establishing rapport, developing a positive relationship, and booking a product demo.
Prospecting and qualification:
Qualify customers - target learning and development organizations or corporate departments, as well as inbound leads (can be from learning and development companies, as well as from corporate customers).
Pro-active approach of target customers via email, in-mail, and/or phone or video calls in order to book exploratory meetings and an introductory demo.
Development and closing of qualified prospects:
Set an Agenda for each call, establish objectives and incorporate feedback after customer interactions;
Run the introductory demo with the objective to uncover specific customer needs, match with Code-of-Talent capabilities and solutions, and introduce the Account Executive, Channel Partner Manager and/or the Learning and Development consultant in the play;
Ability to tailor conversations on-the-fly when exploring specific learning and development needs, at all levels of an organization, and adapt the agenda;
Explore further the utilization of Code-of-Talent, develop trust and relationship by engaging as needed with product training and/or personalized demos, and help the customer quantify the benefits of using Code-of-Talent;
Achieve the monthly, quarterly and annual targets for people to call and meetings to fix.
Goals, tracking, continuous improvement:
Achieve established KPIs – i.e. number of outbound calls/mails per day, number of demos booked;
Keep accurate records of performed activities and collaborate via CRM and meetings/calls with the other sales, marketing, consultants and management team members in order to develop the business;
Actively contribute to the development of sales processes, procedures and sales and marketing tools;
Gather and transmit received feedback from prospect customers in order to improve Code-of-Talent approach towards customers, product development and the competitive positioning;
Analyse the territory/market's potential, track sales and status reports, be an active contributor to company's business development plan
Requirements:
Excellent knowledge of English – both writing and speaking; knowing other languages is a plus.
Bachelor's degree from an accredited University is strongly preferred
Minimum 2 years of experience in selling software or services, in a competitive environment
Good knowledge of office productivity (i.e. Google suite) and CRM tools (HubSpot).
Highly motivated with a proven track record of achieving objectives
Communication, negotiation, objection handling and cold-calling skills
Ability to prioritize and stay organized during the day, to write emails, take calls, set and conduct on-line meetings
Enthusiasm, willingness to adapt, learn and develop your career in sales at international level in a high-tech company.
Excited to work in a start-up environment, able to deal with changes and uncertainties.
Ability to learn how to position, as well as to become pro-efficient to use and demonstrate basic functionalities of Code-of-Talent platform.
Other requirements:
Ability to travel if needed – occasionally to industry events and customer meetings if required (when the pandemic situation will allow it).
A positive and proactive approach, feeling comfortable in a customer-facing role, opening conversations and developing relationships with new people.
A track record of success in business relationships development/achieving outbound KPIs.
L&D industry experience and/or a passion for learning is a plus!
Experience working independently, as well as collaborativelyWhat's in it for you?
Attractive salary and total compensation package
Possibility to develop in a fast-growing company
Promotion opportunity to Account Executive in 12-18 months
Working in a hybrid system (2 days office/3 days home)
Private medical subscription
Team buildings / team-bonding activities
Fun, young, creative and professional team
Descrierea companiei
Code of Talent is a fast-growing SaaS company. Our vision is to transform the learning industry through digital micro-learning. Trainers use Code of Talent to help their participants develop relevant competences and act fast in a very dynamic business environment with no loss of productive time, minimum costs and on the job live impact.
Technology is the most powerful equalizer of our time, providing access to data, knowledge, and-above all-connections. Codeoftalent.com is a B2B SaaS that helps employees to get relevant know-how and act fast in a very dynamic business environment with, no loss of productive time, minimum costs and on the job live impact. Codeoftalent.com is a microlearning digital platform that transforms Knowing into Doing.
More about us here: www.codeoftalent.com
Publicat 28 iun. 2022
Reactualizat 26 iul. 2022
Expiră 28 iul. 2022
Nu îți face griji, poate joburile de mai jos îți pot fi de folos