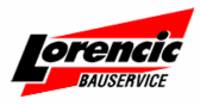 ASM Construction Materials and Equipment Central-East ID 079
Candidatul Ideal
Summary of Position:

The primary function of the Sales Representative position, is to take an entrepreneurial approach to all sales activities for counties:for: Brasov, Prahova, Buzau, Braila, Galati,Covasna, Vrancea

The individual will work toward the development of customer relationships and translate those into revenue generation, that align with long-term account goals, branch vision, company values, and his/her own personal business goals. There will be an onboarding process, with initial time spent learning in the office, about the operational process that supports sales and the products. This is a great opportunity to join a growing industry in the construction field, with a well-established and professional market leader through Lorencic BAUSERVICE, that takes care of employees, while ensuring they are in a position to succeed, both personally and professionally.
Descrierea jobului
Responsibilities:
• Develop proficiency in product knowledge to assist the customer in buying decisions
• Establish rapport with customers, building long-term repeat customer relationships
• Identify and execute on opportunities for up-sell and cross-sell
• Provide timely and accurate competitive pricing with the support of the inside sales team on all completed prospect applications submitted for pricing and approval
• Maintain accurate records of sales activity, sales, and pricing using SAP
• Gather competitive market and pricing information
• Seek out new adjacent products to add to distribution inventory or areas of new business to provide customer value
• Work effectively alongside the Branch Manager to accomplish the regional market and area related goals
• Manage a balanced distribution network
• Understand the complete supply chain and successfully influence decision-makers at all levels to maximize sales potential
• Communicate and coordinate activities with teammates
• Fulfill corporate administrative requirements and record activity through company systems(SAP)
Basic Qualifications:
• Strong Microsoft office skills including Excel, Word, and PowerPoint
• Ability to self-manage is critical and especially relating to time management.
• Competitiveness, flexibility and resilience to succeed in business
• Knowledge of building materials and construction industry is preferred but can be taught
• Self-motivated, outgoing and confident with desire to work in a dynamic, entrepreneurial organization
• Ability to work both independently and as a productive member of a team
• Strong written and verbal communication skills, professional image
• Bachelor's degree is preferred
• 3-5 years sales experience preferred, but willing to work and proactive attitude are paramount.
Physical Demands:
• Must be able to balance time in the office, construction sites, and customer offices
• Occasionally, will move about inside the office to access files, office machinery, prepare sales leads, etc.
• Must be able to communicate with team and management and be able to exchange accurate information in these situations.
• Must be able to spend time driving and working remotely from various locations within a 180 km radius
Personal characteristics:
• Understanding company value and translating that into customer value
• The ability to set goals, develop a plan, and achieve those goals
• Be able to problem solve, prioritize task, and multitask
• Be able to manage stress depending on tasks
• Be able to receive and analyze sales and financial information
• Must be able to quickly communicate solutions if problems occur and navigate crucial conversations
• Be able to demonstrate a high degree of sound judgement
Company Benefits:
:A great company vehicle, including coverage of costs for insurance, gas, and maintenance (a red Seat Leon Sportstourer)
Competitive salariy package
4 salaries- annual bonus, wih possibility of more
Meal Tickets
Paid holidays & vacation days
Descrierea companiei
We are a subsidiary of Schmid Industrie Holding. What you might initially think of as a faceless group, is actually a family company with an impressive history and development. The founder KR Friedrich Schmid has been a successful entrepreneur since 1970 with a clear philosophy: A successful business needs motivated and well-trained staff as well as innovative and high-quality products. In addition, a solid business base is essential.

All tasks should put people first and be characterised by respect for the natural environment and handling valuable resources responsibly.

With these principles and excellent business skills, Friedrich Schmid has continuously expanded his business and came under the umbrella of Schmid Industrie Holding in 1997. Today, over 90 companies and strategic investments belong to the group in many European countries and in China.

Since 2009, the business operations have been managed by the second generation of the family with Robert Schmid. Despite its size, the holding remains family-owned. Customers and partners receive the highest level of support and are treated as individuals. Within the company, the team concept and teamwork are top priorities.
Publicat 21 oct. 2021
Reactualizat 18 nov. 2021
Expiră 20 nov. 2021
Nu îți face griji, poate joburile de mai jos îți pot fi de folos
București, Brasov, Cluj-Napoca

și alte 4 orașe

București, Constanta, Iasi