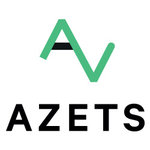 Application Support Analyst
Limbă străină
Nespecificat
Permis conducere
Nespecificat
Candidatul Ideal
Skills & experience

►Analytical skills and logical thinking
►Good attention to detail and good communication skills
►Proactive when dealing with user issues
►Knowledge of DNS, IP addresses
►University graduate (IT or related field).
►Experience with relational databases and knowledge of SQL is desirable


The following pеrsonаl chаrаctеristics are preferred:

►Motivаtion and willingness in the learning process
►Ability to meet deadlines and deliver quality
►Ability to work in an international environment
►Ability to follow thе core values in Azets: Collaborative, Authentic, Respectful and Dynamic.
Descrierea jobului
The ASA has the primary task of providing second line support for department specific applications; answering phone calls and monitoring helpdesk systems in a prompt fashion, dealing with basic issues and escalating calls as appropriate, internally or to third parties.
The more detailed tasks of the ASA will provide technical, administrative, and accounting processes support to the department including setting up new databases and users, setting access rights, removing users, assist in testing, implementation, training and systems documentation on department projects and other such similar tasks.
Key accountabilities
The systems used are SAP B1 and add in's, Crystal reports, Silverfin, Concur, iDocuments (a web interface for client interaction with our system) and other smaller applications.
A good knowledge of SAP B1, Crystal reports and an understanding of SQL server will be developed.
Working knowledge or experience within a finance business is preferred
1-3 years of experience in similar supporting role is essential, as well as use of support desk system.
Focused individual with excellent troubleshooting skills
The ASA will report to IT manager for their personal development and for oversight of the progress made on the aims of the IT function within the company
Benefits
►Private medical insurance
► Private pension plan (PIII)
►13th salary
►Meal vouchers
►Flextime
►Seniority bonus and number of days off depending on seniority within the company
►7Card access
►Modern technology, work methods and tools
►E-learning environment and high-quality in-house training
Our client is a leading tax, accountancy and business advisory firm founded on personal integrity and technical expertise. Our teams work seamlessly to provide advice throughout the life cycle of our clients. Our partner-led approach ensures that our clients receive an excellent service from a team of high-quality people who combine technical expertise with personal integrity. Our ethos is reflected in the way that we work with our clients, taking the time to understand their business and invest in the relationship to ensure that we can provide the best advice possible. We want success for our people, our clients and for our business.
In order to help preserve this winning formula, to bring it to life with our new joiners and to explain it to our clients, we have articulated our approach through the values of Collaboration, Authenticity Respect and being Dynamic. You can read more about our values here.
Descrierea companiei
Are you interested in shaping the future in a new and ambitious company? Learn more about us and join our team!

We're on a mission to help organisations of all shapes and sizes, achieve their ambitions by delivering accounting, tax, audit, advisory and business services, saving them precious time to focus on what they do best. Backed by data, technology and insights, we add more value to Azets' customers.

Azets is a new company but with a great history. In Romania we have been present since 2008 and we know we couldn't do it without the support of our employees in Sibiu, Alba-Iulia, Timișoara and Brașov. The company opened its first office with a small but daring team of 3 people. Now we are over 800 dedicated employees in Romania, part of the bigger success story that Azets stands for: over 6.500 employees who serve more than 120,000 businesses within a wide range of industries.

Azets is present in Norway, Sweden, Finland, Denmark, Romania, Estonia, Lithuania and the UK. Azets Romania's headquarter office is located in Sibiu, at the Business Center.


We also have offices in:

☛Alba-Iulia – 71, Regele Ferdinand I Blvd.
☛Alba-Iulia – 78, Regele Ferdinand I Blvd.
☛Alba-Iulia – 1, Piața Iuliu Maniu
☛Timisoara – United Business Center 3, Piața Consiliul Europei St., nr. 2E, floor 13
☛Brasov


Collaborative, Authentic, Respectful and Dynamic are the core values that make our business a successful one!

We appreciate the responsible people, committed to their goal and eager to constantly improve their performance. If you identify with our values, join Azets, a modern and flexible place to work and help us deliver quality services to our customers!


Find more about us on:

☛Website: www.azets.ro
☛LinkedIn: https://www.linkedin.com/company/azets/mycompany/
☛Facebook: https://www.facebook.com/azetsromania
☛Instagram: https://www.instagram.com/azetsro/?hl=en

At Azets, we believe that the best solutions arise when we share different experiences and perspectives with each other. You are very welcome to apply for our vacancies regardless of background, nationality, age, gender, orientation or disability.
Publicat 20 mai 2022
Reactualizat 19 iun. 2022
Expiră 19 iun. 2022
Nu îți face griji, poate joburile de mai jos îți pot fi de folos
Ploiesti, Otopeni, Corbeanca, Balotesti