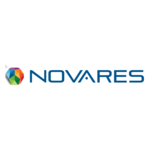 Tooling Project Leader
Novares Automotive Romania
1 poziție
Anunț verificat
Textul acestui anunț a fost verificat de echipa eJobs pentru a elimina posibile greșeli sau conținut discriminatoriu.
Candidatul Ideal
- Ability to read and interpret documents & drawings and write detailed reports
- Well-versed in process improvement methodologies and root cause analysis
- Project management skills
- Excellent communication skills and ability to provide direction of technical and complex issues.

- 5 to 10 years in term of experience in tier 1 or tier 2 supplier
- Ability in term of study validation
- Fluent English level (read/write)
- Ready for regular business trip (Europe , Turkey , …).
Descrierea jobului
Finality
Manages the design, launch, and execution of injection molding tool development projects, in accordance with the project's QCD objectives ( from design until mass production start).

Main Missions

1. Provides product design departments with technical assistance in order to create simple and high-performance tools at the best quality-price ratio . Takes part in project launch meetings Provides technical assistance for bidding (RFP, ITT) and inquiries .Ensures tool scheduling and tool development in collaboration with the Tooling Resident, in accordance with the budget . Validates tooling designs from suppliers .Approves Steel Orders from suppliers for Purchasing and issues payments associated with the various phases of tool production . Drafts the tool development technical document based on tests and coordinates management of tool production .
2. Provides active technical support to tooling manufacturers Ensures that the testing process goes smoothly, with the support of the Tooling Resident if necessary Drafts test reports, or delegates this task to the Tooling Resident, and submits them to the relevant departments
3. Manages changes in terms of quality, cost, and delivery (QCD), in collaboration with the Tooling Resident Manages product/process changes in accordance with economic criteria Declares the acceptance of tools
4. Uses expertise to support teams and makes sure that feedback & lessons learned are taken into account Contributes to the assessment of tooling manufacturers, in support of the tool purchasing department Makes suggestions for improving quality, cost, and delivery (QCD) performance
5.Coordinates the project's tooling team .Gives the Project Manager and Senior Program Manager a weekly report
6. Oversees the production launch to ensure the output rate, quality, and delivery lead times of molded parts . Takes part in product/process developments within Novares Group production units Helps define molding injection systems, shrinkages, cycle time.
7. Assist trials , in toolmaker side and in Novares plant to ensure start of serial life in good conditions ( good knowledge in term of injections & process).

Purpose
- Define the design, launch, and execution of injection molding tool development projects, in accordance with the project's Quality, Cost, Deadlines objectives
Descrierea companiei
A GLOBAL LEADER IN AUTOMOTIVE TECHNOLOGY

Our business mission is to partner with our customers, the major global car makers, and drive plastic solutions that will enable the future of the automotive industry to come to life.

We want to allow everyone to travel more safely, with more comfort and more interactivity.

Our vision: plastic can be smart and help create the lighter, greener cars of tomorrow. We pioneer disruptive new products that enhance car users' experiences.

We know how to combine the strength and rigorous approach of a major company with the agility of a smaller business. We are known for our ability to develop programs for the new types of vehicles on the market: hybrid, electric, smart and connected. We provide pragmatic innovations able to be integrated in the short and medium term. We endlessly shape our offer and develop products to answer business and consumer demand, working with agility to meet market needs.

We are looking for people who are ready to think globally and act locally capable of generating results that impact the industry. We are passionate about innovation and Team Spirit. If that's what you're looking for, join us to our plant/technical center located in Maracineni, sat Argeselu!
Publicat 15 Nov. 2022
Expiră 15 Dec. 2022