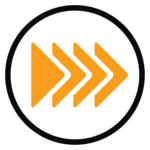 Limbă străină
Nespecificat
Permis conducere
Nespecificat
Candidatul Ideal
We are looking for a tech-savvy and open-minded new colleague with a strong interest in market research. You have a bachelor's degree in e.g. Marketing, Economics, Mathematics or similar, and have a proficient knowledge of English (both oral and written). You have minimum a first experience in a similar role.

Why this is for you

•You master the basics of Microsoft Office and Javascript
•You have an advanced knowledge of HTML/ CSS
•Previous working experience in Confirmit, Decipher or similar survey implementation platforms will give you a head start
•You hate chaos in your agenda

Why this isn't for you

•You have no interest in scripting languages such as JAVA, Visual Basic and .NET
•A service-oriented role does not really work for you
Descrierea jobului
As a Survey Programmer, you are a member of our Project Services team, a multi-disciplinary team managing research projects from A to Z, from initial set-up to preparing client-ready deliverables. You support projects for cool companies such as Douwe Egberts, eBay, Heineken, BBC, ING and many more.

Within the team, you are responsible for the implementation of research projects. You use your technical skills to ensure the set-up is done in the most efficient and effective way possible. You make sure that the data collection is flawless and is optimized for analysis and reporting. You cater for the project implementation as a whole, from preparing research stimuli to running technical checks.

•You are responsible for the technical implementation of research and activation platforms through specialized software
•You have a good understanding of all plug-in standard tools that are developed externally, and understand how to integrate them
•You overcome technical difficulties if an implementation goes beyond the standard template
•You make basic modifications to the surveys' look & feel
•You make advanced modifications to the survey templates, both in the back-end (e.g. adjust standard scales, create new type of question such as sliders, etc.) and front-end (e.g. adjust visualization of a question, etc.)
•You communicate directly with 3rd parties about technical specifications and know how to apply them in order for them to work correctly
Joining InSites Consulting equals joining a highly passionate and dedicated team where innovation and forward thinking are stimulated. We have adopted a hybrid approach to office and home working and work in an informal, fast-paced and global culture. You'll have ample chances for personal development and learning opportunities. We strive to be an open and transparent company which everyone is invited to participate in. It's a fact, we aim high! So from time to time, we have to let off some steam. Fun is definitely part of our culture.
Descrierea companiei
At InSites Consulting we blend academic visionaries, passionate marketers and research innovators to take the research industry forward every day. We help our clients to let go and delegate real power to consumers, the ultimate key to making better marketing decisions and driving business growth. Today, more than 600 enthusiasts working in 18 offices and 7 partner hubs get their energy from helping world-leading brands to excel in marketing and to develop deeper connections with consumers on a global scale. Our recipe for success: a never-ceasing enthusiasm, a lot of hard work, a culture of sharing, and permanent innovation in research methods and marketing thought leadership. And last but not least: positively surprising our clients every day.
Publicat 3 mai 2022
Reactualizat 17 mai 2022
Expiră 2 iun. 2022