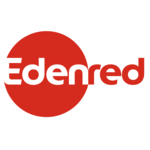 Project Delivery Manager
EDENRED Romania
1 poziție
Anunț verificat
Textul acestui anunț a fost verificat de echipa eJobs pentru a elimina posibile greșeli sau conținut discriminatoriu.
Candidatul Ideal
WE WILL VIBE WITH YOU
You are min graduated from a bachelor's or master's degree in Information Technology or a similar field.
You have a work experience 3+ years of professional experience as IT team leader, IT delivery manager, Scrum Master, or Senior business analyst in international or multicultural environments
Professional Skills:
Experience in business analysis
Knowledge of SQL, application development practice in general
Good knowledge of Microsoft Project & Excel
Experience working with JIRA for Software Development
Used to work in enterprise environment
Knowledge of modern application architecture concepts
Appetites for digital and technology
Financial and project management skills
Experience in agile methodologies
Soft Skills:
Open minded person with strong customer orientation
Rigor in organization, formalization, and planning
Great intellectual agility and ability to deal with multiple topics in parallel
Solutions oriented
Excellent interpersonal relationship ability and end user communication
Enthusiasm and dynamism
Humor and patience
Languages required: Romanian & English
EXPECTED START DATE
ASAP (depending on your availability).
Descrierea jobului
YOU WILL VIBE WITH US
The Project Delivery Manager will coordinate a team of analysts and developers, responsible for projects delivery and change management. By providing clear and up to date analytical information (projects status, cost control & capacity) you will have a direct impact and support the board's in their decision making process concerning defining the company's strategy & future development.
He/she will:
Define and document projects scope and resource requirements
Setting timelines for deliverables and secure development in required time and quality
Manage the change requests backlog by defining and managing priorities considering the available capacity of team members
Ensure proper acceptance testing on delivered products
Negotiating with internal and external project stakeholders
Creating a collaborative, innovative and efficient working culture
Optimizing processes and team productivity
Supervising project documentation
Resource management and allocation
Budgeting and budget spend tracking
Management and reporting of key initiatives
Delivery of analytical outputs in required time and quality
Work, support, and management within project teams
Act as a point of contact for the entire IT delivery team
Independent analysis and solution design based on the business requirements
Cooperation with regional and group teams on topics like infrastructure, architecture & security
Cooperation with local PMO and business colleagues - active participation on project roadmap definition and steering
Vendor management – both external partners and Edenred group teams
Develop team members' skills with regards to delivery best practices
WHAT'S IN IT FOR YOU?
Competitive salary;
Benefit by Edenred - Flexible benefits from over 500 partners. We offer an attractive budget, via Benefit Platform, the strongest benefits platform on the Romanian market, to enjoy a tailored benefits package matching your preferences and interests. You will have the opportunity to select from your favourite brands available on the platform: gift vouchers to a wide range of our merchant partners, smart experiences (escape room, lasertag, paintball, skydiving, balloon flights etc.), holiday vouchers, cultural activities, courses and certifications, gym membership, Bookster, foreign language courses, voluntary defined contributory pension, healthcare insurance – medical packages that also include coverage for your 1st degree relatives, transport allowance etc.;
Annual performance bonus – according to our Performance Management Policy;
Edenred cards:
Edenred Ticket Restaurant Card - meal tickets – we offer the maximum amount value on the market; We are a promoter of European Project FOOD (Fighting Obesity through Offer and Demand), therefore we encourage each employee to take lunch break;
Edenred Cultural Card – we promote work-life balance and value the things you love to do, therefore you will have access to different services, such as: going to the theatre, cinema, dance classes, listening to your favourite singers at concerts/music festivals, relaxing in aqua parks or enjoying outdoor activities in adventure parks etc.;
Edenred Vacanta Card - if you love vacations in Romania, you can use your Edenred card for amazing offers all over the country;
Edenred Card Cadou – we celebrate together on special events with gift cards (Easter, Christmas, 8th of March – for our female colleagues, 1st of June – for employees' children under 18 years old);
Loyalty Bonus – we are happy to have you with us for a number of years and we reward your loyalty to the company;
Referral bonus - for recommending your friends who get hired on our open positions;
Financial support – we offer you support for specific life events (childbirth, retirement, illness etc.);
Extra vacation days – 2 days off/year for personal situations, 1 day off on your birthday, more days of vacation depending on your tenure with Edenred and on the total length of employment;
Learning and development opportunities. We grow together! We offer annual training calendar, free access to our e-learning platform and also encourage internal mobility;
Teambuildings and other exciting company events (Christmas party, Kids party, Annual Kick Off meeting, Out For Lunch) as we like to party, to have fun and to celebrate our success together;
ESG Projects – "Ideal": our ESG policy (IdealPeople – improve quality of life, IdealPlanet – preserve the environment, IdealProgress – create value responsibly);
Workshops – covering various subjects, such as: wellbeing, first aid basics, financial trainings etc.;
Enjoyable benefits : Fruits Day at work weekly; free coffee & tea, massage at work, relaxation room etc.;
Friendly working environment, cozy and modern offices, accessible location (central area in Bucharest – near Piata Unirii and Tineretului);
Hybrid work model;
A culture that embraces diversity, inclusion and employee wellbeing and is built around our values: passion for customers, simplicity, respect, entrepreneurial spirit and imagination.
OTHER DETAILS
Location: Bucharest Office;
Specific working conditions: Full-time job.
Descrierea companiei
WHAT IS EDENRED?

The Edenred State of mind - We are a unique company.

Working at Edenred means being part of a company that is Innovative, Multicultural, Responsible, Bold.
We are looking for new employees who will embrace the Edenred adventure with the same intensity and passion as we do. They will feel right at ease at Edenred because they like to push back the boundaries, try new things, constantly improve, win and grow. We need women and men who share our ambition, who are looking to perform, challenge us and themselves to move forward every day. We are looking for women and men who want to vibe with us.

Edenred is a leading digital platform for services and payments and the everyday companion for people at work, connecting 52 million users and 2 million partner merchants in 45 countries via 1 million corporate clients.

Edenred offers specific-purpose payment solutions for food (such as meal benefits), incentives (such as gift cards, employee engagement platforms), mobility (such as multi-energy, maintenance, toll, parking and commuter solutions) and corporate payments (such as virtual cards).

This year, Edenred celebrates 25 years of activity in Romania! During this period, the company has continuously adapted to respond to the everchanging needs of consumers, technological evolution and economic and social changes, becoming the main digital platform for services and payments in Romania, with 100% digital solutions for employees, companies, merchants and administration, all connected in a symbiotic ecosystem. Edenred continues to be socially responsible, promoting socially, economically and ecologically virtuous solutions, thus placing ESG at the heart of all its activities.

As part of Edenred, BenefitSystems is the market leader of electronic employee benefits in Romania, with the widest range of extra-salary benefits, offering companies a complete flow for managing, reporting, and integrating into accountancy and payroll systems of all benefits chosen directly by their employees.

ABOUT EDENRED
True to the Group's purpose, "Enrich connections. For good.", our solutions enhance users' well-being and purchasing power. They improve companies' attractiveness and efficiency and vitalize the employment market and the local economy. They also foster access to healthier food, more environmentally friendly products and softer mobility.
Edenred's 12,000 employees are committed to making the world of work a connected ecosystem that is safer, more efficient and more responsible every day.

In 2022, thanks to its global technology assets, the Group managed some €38 billion in business volume, primarily carried out via mobile applications, online platforms and cards. The total revenue came to more than €2 billion.
Edenred is listed on the Euronext Paris stock exchange and included in the following indices: CAC 40, CAC 40 ESG, CAC Large 60, SBF 120, Euronext 100, FTSE4Good and MSCI Europe.

WHAT IS EDENRED ROMANIA?
Edenred Romania serves everyday over 1.7 million employees, 33,000 + companies and over 60,000 merchants, while constantly supporting and advising the local and national authoritities (legislative and governmental) to identify and implement the best measures for solving the HR market needs and improve the wellbeing of local, regional and national stakeholders.

Driven by a strong customer oriented culture and a constant pursue for simplicity, Edenred Romania is an innovation vector in the market - the first company to propose a benefit mobile application / platform (benefitsystems.ro), the first chatbot in the industry or the first integration of our products & services with popular growing Romanian platforms (i.e. Tazz, Freshful), fully benefitting by the presence in Romania of the Group Technology Hub – Edenred Digital Center.

With a reputation of entrepreneurial company that is permanently seeking to onboard the talents, Edenred Romania is the place where we believe that business excellence can be achieved with team approach and respect. We are respectful towards our customers, by being pro-active, accountable, and honest; to our colleagues, by expressing gratitude and recognition; to our shareholders, by using the resources they put at our disposal efficiently; and to society by promoting products and services that create value for all stakeholders.

HOW DOES THE BENEFIT PLATFORM WORK?
The employer concludes a contract and sends a list of employees with the corresponding monthly budget. The platform works like an online store where each employee has secure access to a wide range of flexible benefits, offers and discounts, within the budget provided by the employer. The employer thus outsources a service that would have taken the company's internal resources, both time wise, as well as human or financial.

Please apply by sending your CV at cariere@edenred.com

Edenred Romania SRL will process your personal data for selecting and recruiting personnel for our openings. Please read our privacy policy for recruiting available on our website to better understand what data we are processing, the purpose for processing, legal ground, where we transfer your data and what rights you have: https://www.edenred.ro/en/privacy-policy. By applying to this role you confirm that you have read and understood our privacy policy for recruiting.
At Edenred we embrace Diversity and aim to provide equal opportunities to all out applicants regardless of e.g. nationality, ethnicity, religion or ideology gender, sexual identity disability or age. You are therefore kindly requested to only include information in your documents which is relevant to the assessment of your application (e.g. curriculum vitae with relevant certificates/qualifications and/or references).
Only suitable candidates will be contacted. All applications will be treated with confidentiality.


Publicat 19 Sept. 2023
Reactualizat 26 Sept. 2023
Expiră 19 Oct. 2023
Joburi similare