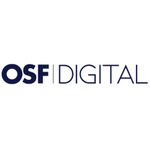 OSF Academy - Salesforce Specialists
OSF Digital
30 poziții
Anunț verificat
Textul acestui anunț a fost verificat de echipa eJobs pentru a elimina posibile greșeli sau conținut discriminatoriu.
Candidatul Ideal

Do you want to become a Salesforce Specialist?
But not sure how? Maybe we can help you.

Here at OSF Digital, we want to change the lives of people who dream of entering the universe of technology, through our unique Salesforce-focused training program - OSF Academy.
This is a great opportunity which is completely free.

Descrierea jobului
What will you learn at this training? Well, first decide what looks good for you from below:
1. Salesforce Core Developer Training:
The Salesforce Developer is having knowledge of these topics: Data modelling, Data management, Apex Basics & Database, Apex Triggers, Visualforce Basics.
There are three core programmatic technologies to learn about as a Salesforce developer:
Lightning Component Framework: A UI development framework similar to AngularJS or React.
Apex: Salesforce's proprietary programming language with Java-like syntax.
Visualforce: A markup language that lets you create custom Salesforce pages with code that looks a lot like HTML, and optionally can use a powerful combination of Apex and JavaScript.
What is Salesforce Core?
Salesforce Core is containing more clouds that provides users with a specific set of tools and features. The clouds covered by this training are CRM, Sales, Service, Experience Cloud
2. Salesforce Marketing Cloud Admin:
A participant at the training will learn basic understanding of how Marketing Cloud Server-Side Scripting Languages (AMPscript, GTL, SSJS) could be used in Marketing Cloud. At the end of the training, the graduate will be able to setup Salesforce Marketing Cloud (setup of Reply Management, SAP, Data Extensions, SQL -> views, Automations, etc.), be familiar with product capabilities related to email marketing, report generation, and data management. The graduate will also be able to troubleshoot and solve basic Marketing Cloud-specific issues.
What is Salesforce Marketing Cloud (SFMC)?
Salesforce Marketing Cloud is a digital marketing platform that automates marketing across email, social media, mobile apps, SMS, websites, and more. The companies are using Salesforce Marketing Cloud (SFMC) to combine all marketing channels in one place. This is helping marketers to send personalized messages, at the right time, through the right channel.
What's needed from me?
You shall have a technical background, at least an online training for basics (for example, a beginner training in React, HTML or CSS). English fluency. Knowledge of German language is not required but can be an advantage for Salesforce Marketing Cloud Admin.
What do I need?
A computer and a good internet connection since the program is delivered remotely.
Willingness and enthusiasm to take up a new challenge.
You need to be open to learn not only theoretical matters and concepts, but also to apply in practice the know-how gained during the program.
What does OSF Digital offer?
Training materials, carefully selected information, useful links to help you explore the documentation we prepared for you
Support from a dedicated Trainer who will answer your questions and will help you overcome any challenges that may arise along the way.
Duration of the program is 6 weeks (up to 160 hours) for Salesforce Core and 4 weeks (up to 80 hours) for Salesforce Marketing Cloud Admin.
The schedule is flexible, depending on how much time you can invest.
Upon assessment at the end of the program – you'll receive an OSF Digital - Certificate of Program Completion.
Descrierea companiei
OSF Digital is a leading digital transformation firm with a global footprint in 30+ countries and 2000+ employees. Our passion is in helping businesses leverage commerce, marketing, sales, service, analytics, loyalty, and digital experience solutions. With rapidly growing, global expertise in enterprise connected commerce, OSF seamlessly guides brands throughout their entire digital transformation journey. Every day, we work with the largest and most well-known firms across the globe; and every day, we create meaningful customer experiences. We believe that when we unite as one team and pursue one shared vision, that we can revolutionize how our customers work.
Publicat 10 Mart. 2023
Reactualizat 24 Mart. 2023
Expiră 9 Apr. 2023
Joburi similare