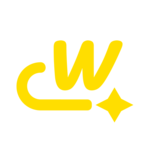 Candidatul Ideal
This job is for you if you like to organize and coordinate administration processes and office procedures and if you are looking for a friendly non-corporate environment, where you are encouraged to be proactive and can contribute to the group.

What does that means:
- you like to get involved and help solve problems in administration,
- to help in hiring staff (administration procedures; employment contracts, Job descriptions)
- you have a basic understanding of accounting cycles and paperwork (invoices, taxes, salaries etc.)
- you are well organised and disciplined
- you are friendly and community oriented (towards your colleagues)
- you like to improve how files and documents are stored and processed.
- you have to maintain and supplement office supplies (paper, coffe, files, etc.)
- you ensures the maintenance of the office (repairs, moving stuff, cheking expiring dates on different thing etc.)

Descrierea jobului
As an Assistant Manager you will perform day to day activities at the office, payments, accounting documents, occasional HR related tasks, and offer support to the management team.

Administration:
Organize office operations, enforce current procedures and extend them. Ensure communication with the accounting firm and suppliers (taking phone calls, messages, email) General administrative support including photocopying, printing and scanning Record and archive all company documents

Financial:
Keep in touch with the accounting firm. You`re gonna execute various financial statements and you`ll make sure we have all the invoices from the suppliers and they are accurate and paid on time .
You have to check the accuracy of the monthly salaries according to work contracts.

HR:
Responsible for file management processes related to new hire and termination process for all personnel.

Required Skills:
- English (both written and verbal)
- Great written and verbal communication skills
- Good knowledge of office administrator responsibilities, systems, and procedures
- Knowledge of MS Office tools (Word, Excel and Outlook, in particular)
- Time management skills and ability to prioritize work
- Attention to detail and problem-solving skills
- Driver`s License is a bonus.
- passion for tech is also a bonus (hardware maintenance, sysadmin, anything software related).

BENEFITS
The big ones:
- extra free days for loyalty +1 each year (each year your normal 21 vacation days increase by one: 22/year, 23/year,... etc.)
- Christmas Bonus, based on personal performance.
- Raise based on inflation % in Spring (certain conditions will apply; max %, national economy performance etc.).
The sweet ones:
- Free Coffee
- Birthday gift
- Easter sweets
- St. Nicholas sweets
- Your choice: Discount for Sports or Public Transport Subscription
- Periodic lunches with the team (company pays for the lunch meal) - replaced by pizza in the office for the moment, but will return.
- Christmas Dinner / Party (company pays for the dinner meal or party)
- Free garage parking (weekly rotation with other colleagues)
- Free indoor bike rack (max 8 bikes for now)

- Bring your own shoes to work (you can wear your favorite shoes, slippers, clean sports wear - kind off like the Gym but with more options) and store them in the office. No more need to stay for hours in uncomfortable street footwear.
More benefits to come as we grow.

Frequently Asked Questions:
Q: Do I have to work from the office?
A: Yes. (This is a job which involves physical objects: e.g. archive, going around town for various cases etc).

Q: How many hours a day is the job?
A: The job is 8 hours / day, from Monday to Friday. From 9:00 - 17:00.
You can also work 6 hours /day, from Monday to Friday, with a flexible program.

Q: What is the budget for this position?
A: Our buget is 2300 RON.

Q: How many employees does the company have?
A: Currently we are a team of 18.

COVID-19 Information
1. You can work from the office respecting the health and security norms.
2. You must have a proactive attitude in reporting any COVID-19 associated symptoms prior to arriving at office or as soon as you arrive.

Transparency
- The recruiting process can take several weeks, after applying your CV will be added to a pool of CVs. Each CV will be placed in different lanes depending on the job-cv match strength.
- The strongest CVs will be processed first, and interviews will be held in batches. As an interview batch ends if we do not have a candidate for the offered position, the next CVs will get scheduled for interview in a new batch and so on.
- If a match if found and the role is filled the interviewing process stops, the remaining relevant CVs get archived for a limited period (max. 12 months). If a new relevant position opens and we still have your CV, we might contact you by email to see if you are interested in the new position.

While trying to reply to as many applicants as possible the volume can exceed our reply capacity.


Descrierea companiei
Wavemyth is a company focused on user interfaces and web technologies. We develop user interfaces for web sites through new and legacy technologies based on HTML, CSS and JavaScript programming languages.
Keeping it close - we have a relaxed and welcoming environment where you get to interact and know all your colleagues. We believe in leadership relationships over classic boss/employee approaches. As we move forward we always seek new colleagues which resonate with us and find it easy to blend in and belong.
Being proactive - while the lead will have to make choices depending on project constraints, we encourage proactiveness and active participation from each and everyone.
Joining the team - if you would like to know more you can contact us at connect@webwavers.net or visit our website https://wavemyth.com .
Publicat 20 mai 2022
Expiră 19 iun. 2022
Nu îți face griji, poate joburile de mai jos îți pot fi de folos