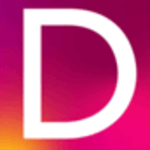 Permis conducere
Nespecificat
Candidatul Ideal
The L1 Interfacing Specialist role sits in Interface Team, within the Technology Department.
You will be responsible for the hands on configuration of interfaces between Darwin™ and third party systems (client payroll/HRIS systems and benefit providers) across the whole range of projects undertaken by Darwin. You should be able to join client/provider calls with minimal support in order to help gathering requirements on an interfacing task or to help debugging existing connections.
Self-motivated with the ability to produce high quality work with minimum supervision;
Experience in programming languages: JavaScript, Groovy (it's a plus);
Drive and determination, and the ability to work in a changing, fluid organization;
Developing analytical and problem solving skills, with a high attention to detail;
A commitment to quality and a thorough approach to the work;
Flexible and creative ways of working, to manage effective delivery in varied, challenging situations;
Excellent written and verbal English communication skills;
Strong interpersonal and relationship building skills;
Proven ability to self-start;
Strong Microsoft Excel skills;
Familiarity of project delivery methodologies such as Agile Strong analytical and problem solving skills, with a high attention to detail;
Solid general IT knowledge combined with a genuine desire to work hands on with technology: Microsoft servers, SSO protocols, SSO solutions, File Transfer/Data Transfer protocols, APIs;
Ability to engage with technical subjects, capture requirements, translate these for other users and maintain documentation;
Experienced at dealing with users at all levels, singly and in groups;
Ability to work on multiple tasks at any one time while maintaining high quality standards;
Team player;
Interfacing with internal and external partners (as needed) to drive efficiency, satisfaction and profitability;
Work with technology teams on defining new functions in Darwin to make processes more efficient;
Supporting the team on successful delivery of tasks and activities;
Plan and lead calls with clients and providers to discuss Interface requirements;
Add value to the configuration standards, by improving and creating new ones that will create efficiency for the team;
Create "How to" pages (on internal portal) about specific Interface topics;
Maintenance of SSO and SFTP (replacing certificates, SSH keys and PGP keys);
Maintain our internal tools database up to date ( GoAnywhere certificate/key management, 1Password, provider SSO specifications).
Descrierea jobului
Knowledge of all Darwin version interface capabilities;
Experience in programming languages: JavaScript, Groovy (it's a plus);
Configuration and troubleshooting of Darwin with minimal assistance to allow access via SSO into and out of the application and transfer of data between client and provider systems;
Deliver basic tasks in DCL/Janus/Boomi (change requests or basic reports written in DCL or Janus) following the defined specifications/requirements;
Follow the naming convention for all Interface configuration;
Follow Interface team Best Practice proving the knowledge when delivering the interface requests;
Respond to ad hoc exercises and issues, solving medium difficulty tasks that are assigned via Jira Kanban Board;
Implement and publish new provider SSO specifications on the knowledge sharing internal platform – Confluence;
Understand the difference between certificates (public/private), PGP keys (private/public), SSH keys (private/public) and share the knowledge to new joiners;
Acknowledge and apply data security standards;
Meet SLAs;
Help and contribute in planning and performing testing of any new Interface integration as defined by team's Best Practice;
Deal with workload peaks without compromising standards;
Understand APIs or two-way data connectivity between Clients / Benefit Carriers and Darwin;
Deliver high quality tasks and activities;
Assist Interface members with their current workload;
Attend Client calls with minimal support from more experienced Interface members and be capable to carry out a technical discussion with a technical team;
Maintain an updated status of your current tasks, using the available tools (Jira/Confluence);
Own specific items from the annual Interface team plan;
Update the peers of your current status of your tasks via Jira;
Create and maintain "How to" pages (on our Shared Knowledge internal platform – Confluence) about specific interface topics;
Perform certificates/keys renewal;
Maintain our internal tools databases up to date by loading the new certificates or the new keys for a better key management;
Pass Darwin Enablement Certification (for external candidates);
Configuring existing APIs or two-way data connectivity between Clients or Carriers and Darwin from specifications;
Configuring the interfaces and reports to accurately represent the client's business and meet their functional requirements Be able to train new joiners and share knowledge;
Propose to more senior colleagues/TL new ways of working or best practices that you see would fit and would develop the team;
Be a subject matter expert to any of the Interfacing areas: SSO (inbound/outbound), File Transfer (inbound/ outbound), APIs, Boomi, DCL/Janus.
OUR PINK BENEFITS & CULTURE
An opportunity to work in a fast growing, innovative company with lots of room for progression;
A fail-friendly environment that encourages learning and initiative;
A yearly budget and the opportunity to build your own flexible benefits package;
Work as part of a geographically distributed team, with colleagues in the UK and Singapore;
Fast-paced, agile work environment and the opportunity to work with our impressive clients.
Descrierea companiei
DARWIN is a SaaS provider of global employee benefits and employee engagement software. With over 4 million lives on Darwin™, our multi-award-winning platform connects employees with their benefits and is helping to achieve our purpose – to change benefits. For good.
As part of Mercer Marsh Benefits, our combined global benefits consulting, digital and broking expertise creates a unique proposition – benefits that truly benefit. Being an industry leader with a challenger mindset, MMB and Darwin are creating truly meaningful choices and experiences for millions of employees in more than 150 countries.
DARWIN will use the personal data provided in this application to consider your suitability for a role within the organization and to communicate with you. Please find our full privacy notice on our Company Website.
--------------------------------------------------------------------------------------------------------------------------------------
There's nothing ordinary about DARWIN :)
Our passionate PINK culture, benefits expertise, collaborative partner ecosystem and our innovative technology are as extraordinary as our people. Our people, power the rocket ship that is our Darwin™ product – a cloud-based global benefits management and employee engagement software, used by some of the world's most innovative companies.
500+ DARWIN People are devoted to helping HR and reward professionals to deliver impactful, cost effective benefit schemes, whilst enabling their employees to engage with their benefits, throughout their lives. We work with the world's leading employers to maximize the power of Darwin™ in over 85 countries and around 25 languages
If you wish to apply directly please send us your detailed English resume at: RecruitmentCluj@darwin.com
For more information please visit our careers website: https://www.darwin.com/careers/
Publicat 14 sept. 2021
Reactualizat 14 oct. 2021
Expiră 14 oct. 2021
Nu îți face griji, poate joburile de mai jos îți pot fi de folos