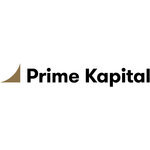 Center Manager Alba Iulia Mall
Candidatul Ideal
ROLE PURPOSE

The Center Manager drives operational success in the retail environment, leading the onsite operational and marketing management of the shopping center. This role is a key contributor to the total asset value creation working with all the relevant stakeholders in the company.

Location: Alba Iulia, Alba

CORE COMPETENCIES
· Drives for Results
· Action oriented taking on new opportunities and challenges with a sense of urgency, high energy and enthusiasm all while securing and deploying resources effectively and efficiently.
· Plans and aligns teams effectively to optimize work processes/project management initiatives.
· Ensures accountability of self and others to meet objectives and commitments.
· Thoughtful Leadership
· Applies knowledge/insights of business and business influences to advance the organization's goals.
· Builds strong customer relationships delivering customer-centric solutions.
· Manages complexity to effectively solve problems while maintaining good and timely decisions that keeps the business moving forward.
· Ability to consider future possibilities – creating the new and different innovative strategies.
· Balances and manages the interests of multiple stakeholders.
· People Management
· Effectively builds networks/partnerships inside and outside the organization and works collaboratively with others to meet shared objectives.
· Effectively conveys and communicates a clear understanding of the unique needs of different audiences.
· Creates an environment where people are motivated to do their best to help the organization achieve its objectives.
· Is persuasive driving vision and purpose.
· Attracts top talent and builds effective teams

Personality
· Gains confidence and trust of others through honesty, integrity and authenticity.
· Operates effectively even when things are not certain or the way forward is not clear.
· Demonstrates self-awareness while actively seeking new ways to grow and to be challenged.
· Is a nimble learner through experimentation while possessing the ability to rebound from setbacks and adversity when facing difficult situations.
· Situation adaptability in real time to match the shifting demands of different situations effectively.

Requirements
· Knowledge of retail real estate is an advantage but not a must;
· Knowledge in retail is an advantage but not a must;
· Bachelor degree or equivalent.
Descrierea jobului
Responsibilities
· Drive, optimize and deliver day-to-day operational excellence in accordance to established metrics and standards.
· Oversee specific center Facilities Management, Security and Risk Management teams/programs.
· Ensure optimal performance and full compliance with health, safety, labor and environmental regulations.
· Coordinate and assist to facilitate new store and remodel projects with Leasing Tenant Coordination team.
· Responsible for local procurement and contract negotiation/management.
· Manage corporate center management policies and procedures
· Contribute and collaborate to develop the Plan strategy.
· Execute the action plan as defined in the Business Plan.
· Plan and manage OpEx and CapEx budgets/forecasts within approved parameters.
· Locally develop with the center's marketing and public relations plans. Implement plans driving and delivering on sales and traffic goals.
· Lead the center's customer journey experience programing to standards excellence
· Key ambassador and representative of the shopping center and leading retailer engagement and support programs, local community/non-profit outreach, service providers partnerships as well as lead for relevant property tours with investment stakeholders.
· Actively engages in business prospecting opportunities driving additional management income opportunities as well as deliver annual storage budgets working in partnership with other sales divisions.
· Contribute to 360 development of the asset, including representing the Group locally, developing relationships with key players in the local community, follow-up on local urbanism, developments and identifying/reporting development opportunities.
· Consulted on leasing deals affecting the common areas of the Shopping Center.


KEY PERFORMANCE INDICATORS (In Accordance to Center Specific Objectives)
· Driving Sales and Traffic
· Tenant Relations Management
· Collection
· Deliver Annual Business Plan and Marketing Plans
· OpEx and CapEx budgets
· Health & Safety
· Energy Consumption Management
Descrierea companiei
We are an owner-managed, vertically-integrated, real estate developer, investor and operator that benefits from a highly-experienced team, substantial capital base and development pipeline. The focus is on central and eastern Europe, investing predominantly in retail assets, selected residential projects and opportunistically across other real estate segments. The team comprises highly experienced real estate professionals with an exceptional track-record, combining a multi-disciplinary skill-base integrated along the entire property value-creation chain. The management includes the founders and former senior executives of the largest CEE-based publicly traded property company who, in their previous capacity, developed, re-developed and operated more than 30 core assets.
Publicat 4 mai 2022
Reactualizat 3 iun. 2022
Expiră 3 iun. 2022
Nu îți face griji, poate joburile de mai jos îți pot fi de folos
Cluj-Napoca, Campia Turzii