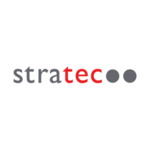 STRATEC BIOMEDICAL SRL
Companie verificată
Echipa ejobs a verificat această companie. Activitatea declarată și detaliile de contact corespund informațiilor afișate aici.
Descrierea companiei
At STRATEC we develop and manufacture world class lab robotic analyzers for the In Vitro Diagnostics and Life Science sectors with direct applicability in molecular biology, clinical chemistry and hematology. Our partners, global blue chip biotech companies collaborate with us from the initial project idea to the final product that is ready for laboratories, hospitals and research centers.
Our multidisciplinary engineering team designs and tests the mechanical hardware, electronics, firmware, software of next-generation medical instruments.
In Cluj, we are growing since 2008 and our constant focus on innovation and technical excellence transformed our subsidiary in one of the main engineering centers of the STRATEC group. We are always looking for ways to improve, encourage involvement and knowledge sharing in various technical communities and support the initiatives that will benefit us all. We strive to mentor our new colleagues and have defined clear career paths in the journey of becoming great engineers.
We are proud to have been able to contribute during the COVID pandemic to the development of several important automated COVID testing analyzers. However, no matter of what our analyzers detect, they all lead to the improvement of people's health.
Together, we are working towards a healthier world. Can you be part of that too?
Get in touch with us at jobsCluj@stratec.com.
One of the interesting aspects of working at STRATEC is the interaction with real analyzers; therefore, our new colleagues should be able to work in a hybrid format, combining work from home with working from our office located in Cluj-Napoca, Traian 34.
Media