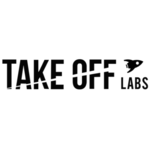 TAKE OFF LABS SRL
Companie verificată
Echipa ejobs a verificat această companie. Activitatea declarată și detaliile de contact corespund informațiilor afișate aici.
Descrierea companiei
Take Off Labs architects, builds and supports software products for the golf industry.
Our teams of engineers, spread right across Europe, are problem solvers with impressive backgrounds who together have created a set of products that serve millions of golfers in over 40 countries.
It's important to choose the right tools for the job, and we've developed an unrivalled level of expertise in utilising our technology stack for developing our range of web and mobile applications, which are both robust and have a great user experience.
Working with best-of-breed technologies coupled with decades of experience has provided us with a vast level of knowledge and expertise, as evidenced by our range of web and mobile applications which are both robust and have a great user experience.
Ruby on Rails remains a core technology for developing all of our products, but our developers have the freedom to innovate with their choice of tools, application stacks, and deployment environments for each project.
At present, we have five solutions across three product families – tournaments, golf shops and golf indexes – serving 9,077 golf industry organisations around the world.
The software we architect, design and develop is truly unique to the marketplace. It's incredibly complex, yet we strive to create elegant solutions that are adaptive, scalable and resilient. The initial launch of a new product is also just the beginning; utilising the wide range of technology we have available to us, we're constantly refining the proposition to create the best possible experience for the user.

WHY JOIN US?
We offer a competitive package including gym membership & host of other incentives
As a growing business, there's plenty of opportunity for progression
Many of our engineers have held positions at Google and Microsoft
Our products are used worldwide by millions of users
Individuals & teams are able to choose their own style of working
Opportunity to play a valuable role in our internship programme
Read more on www.takeofflabs.com
Media