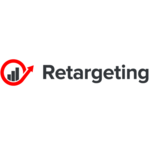 Retargeting Biz S.R.L.
Companie verificată
Echipa ejobs a verificat această companie. Activitatea declarată și detaliile de contact corespund informațiilor afișate aici.
Descrierea companiei
Retargeting biz
Is a marketing automation software that uses personalized triggered messages to increase sales for online shops. Or, simply put, it sends personalized message to visitors, based on the actions they're taking on your website. Sounds cool, huh?
The beauty of our service is that it was built especially for e-commerce websites and it has plugins for all major platforms, like Magento, PrestaShop, Shopify, OpenCart, WooCommerce, WPCommerce and many more. And yeah, it takes just 1 minute to install it.
Retargeting biz offers features never before seen in the same platform, for an All-in-One marketing automation platform: Facebook & Instagram Dynamic Ads + Google Ads Remarketing through API, more than 15 email triggers like Cart Saver, Product of Interest, Cross-sell, Price Alert, Cart Abandonment Similar Products, Inactivity, Browsing Behaviour, Bounce Behaviour, Dynamic Subscription, Wishlist, Happy Birthday, Social Sale, Black Friday, 3 push notification triggers, automated and bulk SMS campaigns.
With over 3000 happy customers, we're constantly improving our services and coming up with new and exciting features to help our customers better engage visitors and as a result, significantly increase their sales revenue. We have a strong presence in Romania, Bulgaria, Hungary, USA and are looking to enter new markets.
Be a part of the fast growing team behind this revolutionary product.
Media