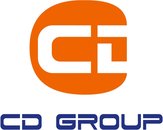 Pegasus ltd (CD Group)
Echipa eJobs a verificat această companie. Activitatea declarată și detaliile de contact corespund informațiilor afișate aici.
Descrierea companiei
Pegasus LTD is a part of CD Group ( Contract Design Northern).
~~Established in 1987, Contract Design [Northern] is the third largest engineering service company of its kind in the UK providing international and multi-disciplined design, draughting, procurement, project and construction management consultancy expertise.
Comprehensive and fully integrated engineering services are available to companies requiring the highest level of technical assistance across a range of industrial sectors and disciplines. Our teams of engineers, designers, draughtsmen and project personnel can deliver a safe, professional response to individual customer requirements from inception to conclusion consistently demonstrating flair, innovation and commitment throughout all execution phases.
We work in partnership with our clients to facilitate and deliver solutions to fast-paced complex engineering problems in accord with prescribed budget and schedule parameters.
Main areas of operation is :
~~Oil & Gas Onshore/Offshore Marine Power Generation Mechanical Handling Petrochemical Automotive Pharmaceutical
We are currently emplying to mann up our branch office in Constanta in collaboration with Global Maritime SRL. For more information please contact us
andvik.cdgroup@gmail.com
nelumirea@yahoo.com
Ressources we are looking for is :
~~Design Engineers (Mechanical, Electrical, Piping, Structural), CAD Engineers/Draughtsmen, Naval Architects Project Engineers/Managers, Planning and Technicians
~~ system expertise we are looking for : AUTOCAD, TRIBON, PDMS, INVENTOR, STAAD PRO/ENGINEER (PTC CREO), FORAN, SOLIDWORKS, PDS, NAVISWORKS, MICROSTATION, NUPAS-CADMATIC, TEKLA, SOLID EDGE and BOCAD
Locuri de munca
Pegasus ltd (CD Group)