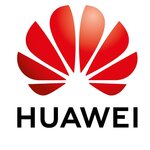 Huawei Enterprise Romania GSC
Echipa eJobs a verificat această companie. Activitatea declarată și detaliile de contact corespund informațiilor afișate aici.
Descrierea companiei
Huawei Enterprise Romania GSC focuses its goals on satisfying customer needs, reducing costs and ensuring smooth business operation. Our Enterprise GSC offers 24/7 multi-channel access, multi-language support in 6 different languages (English, French, Spanish, Italian, Polish, German) and IT platforms used by our engineers to solve our customers' problems. There are 5 Centers in Enterprise Romania GSC: Network Operations Center, Technical Assistance Center, Remote Delivery Center, Spare Parts Center and Marketing & Channel Support Center.

In Romania we have 2 offices located in Bucharest and Timisoara, where we have over 150 employees.

Short description of our departments

The Technical Assistance Center helps customers solve daily issues and major incidents in an efficient way with the help of big data analytics technology which will also help customers reduce the potential risks of their networks.

The Network Operation Center provides IT outsourcing and Smart Nos services. These services help our customers maintain their network with the best practice and also reduce the cost of maintenance and focus on business innovation.

The Remote Delivery Center offers a ground breaking collaboration framework that virtually connects field service engineers with global service experts through Augmented Reality technology. As a result, Huawei experts can guide engineers in a distant physical space through their planning and design verification and service assurance activities. It will significantly accelerate the deployment and improve the service delivery quality.

The Marketing and Channel Support Center provides a full range of channel oriented services by helping our partners to ensure the service continuity and continually improve our service quality. Furthermore, this center also provides a service exhibition section with access for our partners and customers who would like to visit.

The Customer Care Representatives Team receives various technical requests from the customers in 6 different languages, through different channels. They are in charge of creating the problem ticket, dispatching the problem ticket to corresponding engineer (team) based on product line and network element type. The Customer Care Representatives must also ensure that cases are raised within SLA time, and that entitlement check is performed.

The Spare Parts Center is involved in all that means Planning, Logistics and Customer Support for all WEU, CEE & Nordic, Australia/ New Zealand clients.
They are the ones to make sure all the deliveries are reaching their SLA, closely maintaining the contact with HQ RSPC and Hungary team about stock insurance. They keep in touch with the LSP, Supply Chain and with the customers until closure and make sure everything related the spare parts is under control.
Locuri de munca
Huawei Enterprise Romania GSC