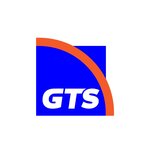 GTS TELECOM SRL
Companie verificată
Echipa ejobs a verificat această companie. Activitatea declarată și detaliile de contact corespund informațiilor afișate aici.
Descrierea companiei
Who we are
GTS Telecom owned by Deutsche Telekom AG is one of the main infrastructure-based provider of telecommunications services in Romania and is positioned as a quality leader in the communications segment for medium and large companies. Our company is one of the founding members RoNIX (Romanian Network for Internet eXchange) and is certified ISO 9001, ISO 14001, OHSAS 18001 and ISO 27001.
GTS provides national and international transport solutions for data, voice, internet access, cloud services and collocation in our own data centers in Bucharest and Cluj. The company operates an extensive Ethernet and MPLS network built on a resilient fiber optic infrastructure. The company has approximately 150 employees and is based in Bucharest.
Our values
Our company values serve as a compass for our actions and describe how we behave in the marketplace. They provide standards at every level of our business and are the ethical foundation for everything we do at GTS.
We are committed to our customers
For us it is essential to understand our customers' needs and develop innovative solutions which help them become a better business
We do as we say we are going to do Trust is earned. We follow our words with actions so everyone knows they can depend on us.
Our people make the difference We are passionate and skilled. We have the courage to try new things, we dare.
We work as a team to deliver services at the highest standards.
We are proud of GTS
Joburi