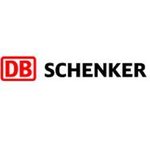 DB SCHENKER GBS BUCHAREST SRL
Echipa eJobs a verificat această companie. Activitatea declarată și detaliile de contact corespund informațiilor afișate aici.
Descrierea companiei
At DB Schenker Global Business Services you are a partner of an accounting excellence and supporting activities team. A team that is part of a global logistics network that connects the world. With more than 76000 colleagues worldwide,we welcome diversityand thrive on individual backgrounds, perspectives and skills. Here, we encourage you to actively shape your career in a solid organization and take part in designing new traditions. Together as one team, we are Here to , we offer support to over 35 countries, 3 business units in more than 20 European languages. DB Schenker GBS is a global employer and we are constantly looking for new starters or experienced enthusiasts to join our team.

We provide services in:
- Finance and Accounting
- Sales and Business Support
- Airand Ocean Supporting Functions

Our clear strategy is to enable business services transformation through talent, quality and speed.
Being part of DB Schenker Global Business Services means:
A great place to work with an attractive benefits package, a genuine team spirit and a friendly culture
Specialized process, language and skills training through a variety of methods – online, classroom and more
Transparent and honest communication, excellent professional services, avariety of projects and the possibility to travel
Opportunities to share your knowledge and develop your skills and, as your goals change, you can consider shifting your career across different departments of our organization
An innovative office space that combines creativity, relaxation and fun
A Working on Wellbeing Laboratory focused on creating a culture of comfort, happiness and health whilst encouraging sustainable communities within SGBS
Build your career in a growing organization and take part in designing new traditions.
Media
Locuri de munca
DB SCHENKER GBS BUCHAREST SRL, bucuresti