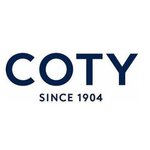 S.C. COTY COSMETICS ROMANIA SRL
Echipa eJobs a verificat această companie. Activitatea declarată și detaliile de contact corespund informațiilor afișate aici.
Descrierea companiei
Coty was created in Paris in 1904 by Francois Coty who is credited with founding the modern fragrance industry. For over 100 years, Coty has delivered innovative products to consumers in 91 markets worldwide. Today, Coty is the world's largest fragrance company and a recognized leader in global beauty with annual net sales of $2.9 billion. Driven by an entrepreneurial spirit, passion, innovation and creativity, Coty has developed an unrivaled portfolio of over 35 designer, celebrity and lifestyle brands. The Coty Prestige brand portfolio is distributed in prestige and ultra-prestige stores and includes designer brands - Calvin Klein, Cerruti, Chloe, Jette Joop, Jil Sander, JOOP!, Kenneth Cole, Marc Jacobs, Nikos, Vera Wang and Vivienne Westwood; celebrity brands - Desperate Housewives, Jennifer Lopez and Sarah Jessica Parker; and lifestyle brands - Baby Phat, Chopard, Davidoff, Lancaster and Nautica. The Coty Beauty brand portfolio is more widely distributed and includes designer brand - Pierre Cardin; celebrity brands - Celine Dion, David and Victoria Beckham, Isabella Rossellini, Kylie Minogue, mary-kateandashley and Shania Twain; and lifestyle brands - adidas, Aspen, Astor, Chupa Chups, Esprit, Exclamation, Jovan, Miss Sixty, Miss Sporty, Rimmel, Stetson and Vanilla Fields. For additional information about Coty Inc., please visit www.coty.com. Coty Romania was established in 1996 and since then has been one of the major players on the Romanian cosmetics market.
Locuri de munca
S.C. COTY COSMETICS ROMANIA SRL