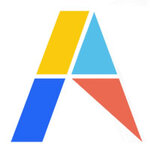 Archibus Solution Center Romania
Companie verificată
Echipa ejobs a verificat această companie. Activitatea declarată și detaliile de contact corespund informațiilor afișate aici.
Descrierea companiei
The ARCHIBUS Solution Center Romania is part of an elite network of qualified consultants who provide ARCHIBUS-related products and services to clients.Located in Bucharest, is the regional pole of competence, for Real Estate, Infrastructure and Facility Management, as representative of ARCHIBUS Inc., contributing to the success of our customers from the Triple Bottom Line Perspective, People, Planet, and Profit.
For more information on ARCHIBUS Solution Center Romania,
visit www.asc-ro.com.
ARCHIBUS Inc. is the #1 provider of real estate, infrastructure, and facilities management solutions in the world. For more than 30 years, ARCHIBUS innovations have fostered business transformation that saves users' organizations over $100 billion annually.
More than 7 million ARCHIBUS users collectively manage over 15 Million buildings and properties around the globe. Available in over 190 countries and more than 30 languages, ARCHIBUS is the most proven and complete commercial off-the-shelf (COTS) software product for property, facilities and infrastructure management.
In this era of intense global competition and heightened environmental awareness, the ability of ARCHIBUS to eliminate waste and drive key business priorities forward resonates with all organizations. As a result, the ARCHIBUS, Inc. business is solid and poised for outstanding growth -- growth in which you could play a key role.
For more information on ARCHIBUS, Inc., visit www.archibus.com.