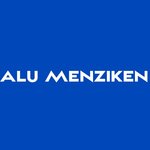 ALU MENZIKEN SRL
Echipa ejobs a verificat această companie. Activitatea declarată și detaliile de contact corespund informațiilor afișate aici.
Descrierea companiei
Alu Menziken Extrusion a company of Montana Tech Components.
Alu Menziken Extrusion AG is a technology partner for complex extrusion press products which fulfill the highest demands on alloy characteristics, tolerances, and surfaces. Our services comprise application-engineering, production, and logistics. Alu Menziken Extrusion enjoys a reputation in the industry of being a niche provider that operates quickly and flexibly, and that is concentrated on specification-based applications in five divisions: Pneumatics, Automotive, Industry & Commerce, Construction, and Precision Machining. To our customers in various industries, where precision-engineered products are critical, we act as a direct-sales manufacturer with stocking warehouse capabilities, offering the shortest lead-time as possible. Alu Menziken AG encompasses Alu Menziken Extrusion in Switzerland, Alu Menziken Euromotive in Austria and Alu Menziken SRL in Mediesu Aurit, Satu Mare county, Romania. We strongly believe in our people and found our success investing in them, in their skills, abilities, and potential. We believe in teamwork and continuous development as a key factor on the way to performance. The "right person in the right place" is one of our HR's values, therefore we encourage talent and diversity of opinion and expression. At Alu Menziken, everyone can find not just a job, but an opportunity to build a proper career path, a way to assert and achieve full potential. We appreciate and focus, through all our actions, on quality and professionalism, performance and equal opportunities.            
If you share our values, projects, goals, and ambitions, you can be part of our team!