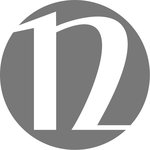 AEF SERVICES SRL
Companie verificată
Echipa ejobs a verificat această companie. Activitatea declarată și detaliile de contact corespund informațiilor afișate aici.
Descrierea companiei
Twelve is not your regular taxi, minicab, shuttle, airport transfer or whatever you would like to call it "type of service". We are't new in the business, but yet we have created something new. We like to think outside the box and consider ourselves much more than just that (a taxi service), we believe in offering a product that meets the needs of our customers without tearing a hole in their pocket.
A bit about us...
Lauched in 2015, Twelve has managed to become one of the fastest growing taxi companies in London, and our service has been appreciated by over 35.000 customers so far, recommending us as one of the best alternatives towards London's big boys and rating us as #2 for Transportation in London on TripAdvisor.
With our head office based in the vibrant city of London, Europe's largest urban metropolitan area, you can be sure that we are more than aware of the hectic environment we work in, reason why we always look for capable and talented individuals that want to join us and further their career prospects. We offer unique chances to gain experience within a fast paced industry and develop skills that are of use in any domain.
We have opened a new office in Cluj Napoca in 2016, dedicated at helping us deal with customer sales, support, IT, development and many more aspects of the daily functioning of this company. If you believe you have what it takes, please feel free to apply for one of the positions available within our Cluj Napoca office now.
For more info, apply via our ejobs ads or visit twelvetransfers.co.uk/careers-at-cluj.html
Media