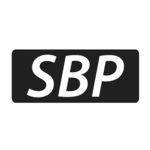 S.C.SOFTWARE BUSINESS PARTNERS
Echipa ejobs a verificat această companie. Activitatea declarată și detaliile de contact corespund informațiilor afișate aici.
Descrierea companiei
SBP is a software development company, established in 2004, and headquartered in Bucharest, Romania. We specialize in SaaS applications development, mobile apps, desktop applications, packaged products development, web-solutions implementation and platform integration.
We have a friendly working environment, and there are very good social ties in our team - which encourages strong friendships among our team members. We put an accent on training & tutoring, to enable our team members to grow and to develop their technical knowledge, team work capabilities & individual responsibility.
Who We Are
Passion is the one thing that brings out the best in us. We know that our passion for technology is the one thing that can lead us, day by day, towards building something truly great.
Team spirit is very important at SBP. We feel that people should be comfortable with each other even if they have different roles. Hierarchy is good for keeping things organized, but it's not a purpose in itself - therefore it should not raise any barriers.
Let's face it: it's more fun if you come to work knowing that you can have a few good laughs in the morning. A great idea that you ran into, a good time that you shared with your friends, an obstacle that you managed to surpass or simply a new thing that you learned to do - this is what makes us enjoy every day to the fullest.
Web: www.sbp-romania.com
Media