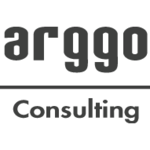 Arggo Software Development & Consulting
Companie verificată
Echipa ejobs a verificat această companie. Activitatea declarată și detaliile de contact corespund informațiilor afișate aici.
Descrierea companiei
Arggo Consulting is an ambitious and innovative Romanian Consulting and Software Development company which aims to disrupt the business solutions industry by leading the customer journey into the new digital era.
We are offering end-to-end tailor-made business solutions by blending Dynamics 365, Office 365, Azure and Business Intelligence with our own solutions, vast experience, innovation, passion and forward-thinking business management and consulting experience.
In today's constantly changing market, our team works relentlessly to create new products and services like the low-code Arggo BPM Platform that allows the creation of user friendly applications from any business flow regardless of its complexity, accessible from any device any easily integrated with any software.
We approach each client visualizing the entire process, from Business Process Reengineering, system analysis, through the final implementation and on-going support. This way we are building a strong relationship with our clients and a commitment to meet their ever-evolving needs and ambitions.
Our company and our portfolio continue to grow, aiming to become sole provider of software solutions and services for our clients, ensuring that when a company deals with Arggo Consulting it has a business solution partner for life.