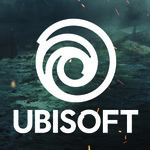 Video Game Tester for Ubisoft Craiova
Permis conducere
Nespecificat
Candidatul Ideal
Are video games a big part of your everyday life? Make them your job!
If you ever dreamed of doing what you love for a living, this is your chance to join Ubisoft's party of heroes as a Junior Game Tester. What are you waiting for? Apply now!

Your skills tree

Student or high school graduate (Baccalaureate diploma)
Passion for games (knowledge of different game genres, consoles and platforms)
Very good written English skills
You need to add skill points in patience and persistence, to perform meticulous testing and ensure accuracy at all times
As part of thе team, you need to interact with other adventurers and have good interpersonal and communication abilities
Special abilities: fast learner, creative and proactive
Superpowers: reliable, punctual and with a positive attitude
All adventurers and superheroes need to be a little nerdy as well and show basic knowledge of Microsoft Office (Word, Excel, Outlook)
No previous work experience is necessary.

Descrierea jobului
You will embark on a journey full of quests

As a party member of Ubisoft's QC Department, you will be the main player in a complex process of quality control.
One of your main quests will be to make sure that millions of end-users will enjoy high quаlity and bug-free products.
You will perform detective work for the development team by using your keen eye for details and express your creativity and intuition.
You will assure the fact that the product you are responsible for raises itself to the high internal and external standards of the company, by checking that a sum of well-defined criteria are fulfilled.
Computers, video game consoles and controllers will be your main weapons during this adventure
Descrierea companiei
Ubisoft has been an important pillar for the local gaming industry since 1992. Ubisoft Craiova opened in 2008 and has been an important component in strengthening its foundation.

The studio has experience in video games development and works on the production and testing of some of the most iconic AAA brands of international reputation, such as Ghost Recon. Ubisoft Craiova is also a valuable collaborator to the Technology Group, which helps to develop tools, middleware and online solutions used in the Ubisoft games.

Through its business units, Ubisoft is committed to enriching people's lives with original and memorable experiences and it's defined by three main pillars:
Production: creates amazing games that have a strong impact on tens of millions of players around the world;
IT: delivers reliable services and engineers products for Ubisoft's community of players, game development teams and employees;
Quality Control: guarantees a smooth and non-interrupted experience by maximizing the quality of the games;

You will have the chance to work with the latest technologies and collaborate with our talented teams from around the world.

Challenge accepted? Join us and create the unknown.
Publicat 24 iun. 2021
Reactualizat 21 aug. 2021
Expiră 21 aug. 2021
Nu îți face griji, poate joburile de mai jos îți pot fi de folos
5000 - 7500 RON

București, Buzau