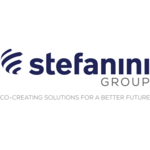 Technical Incident Manager
Permis conducere
Nespecificat
Candidatul Ideal
Are you an ultimate team player who will support a pleasant environment within the team?
We are looking for new colleagues to join our team, in a remote set-up, in any city in Romania, as well as in Sibiu and Bucharest, where our offices are located.
Role:
The Technical Incident Manager role is part of Digital Workplace Services Operation. It is a critical role to achieve the DWS mission to provide an end-to-end Stefanini managed service for Enterprise support which enables a next-level experience, a next generation digital workplace and a world-class support.
Our team understands that every minute of downtime impacts our customer's business productivity. Each step in our Incident Management process is designed to address end-user issues quickly and to put steps in place to prevent incidents from occurring again.
We follow ITIL best practices to help our customers move beyond reactive incident management into request, problem, configuration, and change management processes that drive higher levels of IT service management performance.
Qualifications/Key Skills:
Strong knowledge of O365, Cloud Infrastructure, Network, AWS Cloud
Technical knowledge of Ticketing Systems used by Clients across Delivery (CA_SD, Remedy, Service Now etc.)
ITIL certification (v3 or 4)
CompTIA A+ certification is a plus
CSI understanding
Strong experience in handling Major Incidents
Customer orientation
Stakeholder Management
Results orientation: Focuses on targets, quality and deadlines.
Very dynamic, proactive and inquisitive: Has the ability to come with new ideas, seizes opportunities, thinks "out of the box" approach and willingness to explore
Flexibility and Availability: Availability for 24/7 schedule (including on calls during nights and weekends)
Previous Experience: 4+ years in Service Operations; 2+ years in Incident/Problem/Change Management
Descrierea jobului
Job Mission
:
To restore normal service operation as quickly as possible and minimize the adverse impact of outages and disruptions on business operations, thus ensuring that the best possible levels of service quality are delivered across all support towers and end user's productivity is increased.
To supervise and coordinate the day-to-day quality and integrity of the Incident Management and Control processes on the accounts they are allocated to by the Incident and Problem Management Manager.
Job Responsibilities:
Coordinates daily the execution of the IM process, focusing not only on the Incidents assigned at the Service Desk but also the Incidents escalated to 2nd Level Support Groups;
Acts as the ultimate owner of all Incidents and acts as focal point for IM process; communicates with Clients, Vendors, and management.
Chairs Daily Incidents Review meetings with Client Counterpart.
Briefs the team on changes or deployments that may affect Volumes at the SD;
Has the ability to identify Problem candidates and Shift Left opportunities and feed this information into the respective Process Managers and Service Manager
Proposes methods for minimizing exceptions;
Monitors the effectiveness and efficiency of the Incident Management process and provides feedback to the Incident and Problem Management Manager
Has the authority to identify a Functional escalation point for a service request or incident when required (e.g. tickets bouncing);
Oversees the lifecycle of all Incident/ Request Tickets (no matter the assigned Group) in order to:
Detect and prevent process failures or even SLAs/ KPI failures. Proper tracking and monitoring of incidents and effective linkage to Problem Management help provide early warning for potential service exposures
Detect any indicators of an outage/ high priority/ major incident, such as abnormal call volume increase, alerts from Event Management
Uses Hierarchical escalation process to:
Prevent possible service failures, informing higher management of the possible breach and ensuring they allocate the proper level of resources to bring the situation under control. Hierarchical Escalations can be both within Stefanini and in the Client organisation
Manage the communication during Major/ High Priority Incidents
Manages High Priority Incidents:
Helps the SD to identify the correct assignment group and ensures swift functional escalation
Facilitate immediate restoration of a Major Incident as per customer Incident Management SOP
Monitors closely the High Priority Incident progress.
Collects all updates from the resolving support group:
- calls for Ad-Hoc meetings if updates are not provided in due course
- calls for war room if resolution progress is not foreseen
Broadcasts the status updates to key stakeholders via IVR Flash Messages, Self-Service Portal Announcements, SMS, Business e-mail etc, according to predefined Hierarchical Communication plans
Upon closure of the Major Incident, collects useful info regarding its resolution and lessons learned and conveys that info to the Service Desk
Coordinates the Post Incident Review process to learn how things can be prevented, what can be done better and what went well and need to be continued.
What we offer?
You will find here not only a challenging and interesting workplace, but also a rewarding work experience, with competitive compensation and benefit packages:
Soft skills and technical training for current and emerging products and technologies;
Career development: opportunity to grow within the team;
Special referral bonuses for recommending your friends;
Private Medical subscription;
A monthly budget for flexible benefits program that includes public transportation reimbursement and meal tickets, sport & wellness, telecom & electronics, children & parents, holiday & culture, tourism;
Extra vacation days;
Flexible working hours and work from home, aligned with project needs;
Friendly team who is eager to meet you.
Descrierea companiei
Stefanini este o companie braziliană cu peste 30 de ani de experiență în furnizarea de servicii IT la nivel global, de la externalizarea infrastructurii IT până la dezvoltarea de aplicații software. Compania este prezentă direct în 40 de țări, prin cele 73 de birouri din întreaga lume, și are un portofoliu de peste 500 de clienți activi. Clienții Stefanini provin din sectoare precum servicii financiare, producție, telecomunicații, industria chimică, servicii, tehnologie, sectorul public și beneficiază de un set complet de servicii mature și profesionale, care acoperă întregul ciclu de viață al unei aplicații.
Cu cele peste trei decenii de expertiza IT, prin inovarea in tehnologie, strategii digitale si modele de livrare, suntem un ghiseu unic pentru definirea si livrarea atat a utilizatorilor finali, cat si a valorii afacerii Stefanini. Ne ajutam clientii sa isi transforme visul de transformare digitala intr-o realitate de succes.
Cu Stefanini suntem pe piața românească de 14 ani și de atunci am adunat o echipă de peste 1 600 de colegi în birourile noastre din București, Sibiu și Târgu Mureș. Abordarea Stefanini, "suficient de mare, dar suficient de mică" ne face să fim deschiși, flexibili, receptivi și agili, iar acestea sunt trăsăturile pe care le căutăm și la oamenii noștri. Credem că angajații fericiți sunt egali cu clienții fericiți, așa că punem zâmbetul la baza culturii noastre, a provocărilor noastre de zi cu zi și a interacțiunilor noastre cu colegii și cu clienții. Hobby-urile și pasiunile noastre ne condimentează mediul de lucru și ne mențin pozitivi și productivi.
Stefanini are oportunități de carieră la nivel local și în întreaga lume pentru profesioniști interesați de un loc de muncă vibrant, pasionat, orientat spre echipă. Dacă sunteți o persoană orientată către client și cu o atitudine "faceți-o", veniți la o cafea și o discuție despre viitoarea dvs. carieră cu noi! Avem terasa perfectă pentru asta.
Aflați mai multe despre noi pe pagina Stefanini și alăturați-vă nouă pe Facebook.
Publicat 9 nov. 2021
Reactualizat 9 dec. 2021
Expiră 9 dec. 2021
Nu îți face griji, poate joburile de mai jos îți pot fi de folos
10000 - 25000 RON

Remote (de acasă)