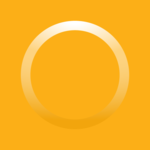 Permis conducere
Nespecificat
Descrierea jobului
POSITION PURPOSE
The Bespoke Research team is part of the Sustainalytics' larger Research Products team, offering tailored research solutions that cater or the client's needs. The team's activity is project-based, developing customized research frameworks in partnership with the clients for gathering actionable data and providing insights on a broad range of industries and ESG topics.

Job Responsibilities
As we grow, we are building a new team for which we are looking for a Team Lead. The Bespoke Research team lead will be responsible for driving his/her team in achieving quantitative and qualitative targets, tracking, monitoring, and reporting while stimulating an efficient collaborative environment.
The team lead will also connect with other functional leaders in Sustainalytics to ensure and improve operational activities and will work closely with the Bespoke Research management team to contribute to the overall team's objectives.
• Coordinates a team of analysts (check-ins, performance assessment, training, coaching etc.);
• Successfully recruits, onboards, and retains talent in the team;
• Proposes and implements capacity building initiatives to ensure the team's operational continuity;
• Ensures successful implementation of projects and process improvements in coordination with the Management team;
• Supports team production and target planning;
• Coordinates research and review assignments;
• Conducts reviews and participates in the quality assurance process;
• Conducts research on a case by case basis and represents the team in client calls, stakeholders meetings;
• Provides support for the manager on a monthly/ad-hoc basis for reporting activities;
• Ensures a collaborative and productive working environment.

Qualifications
• Business English oral and writing skills are essential, as the company's working language is English;
• People management experience (min. 2 years);
• Project management skills;
• Process improvement exposure;
• Excellent interpersonal and communication skills;
• Resourceful, flexible, and embraces change;
• Creative thinker with the ability to develop and implement new solutions (templates, reports);
• Client-centric with the ability to manage relationships and partnerships;
• Strong organizational and analytical skills;
• Proficient in Microsoft Word, Outlook, PowerPoint, and Excel;
• Alignment with Sustainalytics' mission, vision, and values.


APPLICATION & INTERVIEW PROCESS
In keeping with our ongoing efforts to represent the diversity of our community, we strongly encourage people from diverse groups to apply. Sustainalytics is committed to providing accommodations for individuals with disabilities, upon request. Sustainalytics thanks all applicants for their interest, however only those applicants requested to participate in the interview process will be contacted.

Your privacy while being in contact with Sustainalytics is one of our fundamental commitments here. Review our Privacy Policy to find out more about how we handle the personal data you provide us during the recruitment process.
Descrierea companiei
Start today and shape tomorrow
Join us in our mission to build a more just and sustainable global economy
About us
For more than 25 years, Sustainalytics has focused on delivering high-quality, analytical environmental, social and governance (ESG) research, ratings and data to institutional investors and companies.
Our research is empowering world's leading institutional investors to identify, understand, and manage risks and opportunities from an ESG perspective.
Our Corporate Solutions unit works with hundreds of companies and their financial intermediaries to help them consider sustainability in policies, practices, and capital projects.
What is ESG?
Environmental, social, and governance (ESG) criteria are a set of standards for a company's operations that socially conscious investors use to screen potential investments.
Environmental: climate change, waste and pollution, greenhouse gas emissions, deforestation.
Social: human rights, employee relations and diversity, working conditions, health and safety, bribery and corruption, ethics.
Governance: board composition, executive remuneration, succession planning, tax strategy.
*Please note that the items listed above are not complete and represent few examples for each factor.
Get a preview of our main divisions
Support: Talent and Culture, Finance and Legal, Facilities Management, Marketing.
Core: ESG Research and Analysis, Sales and Clients Relations, Climate Solutions, Methodology
and Portfolio Research, Product Strategy and Development.
Tech: Data Services, Digital Products, Digital Innovation, Design, Software Architecture and DevOps, Machine Learning, Software Engineering, Quality Assurance, Project Management.
Benefits
Learning and Development Support - You can benefit from online trainings and resources, job related subscriptions, seminars, and conferences. The company can also offer corporate subscriptions to e-learning platforms such as LinkedIn Learning and QuickHelp.
Flexible Schedule – We continue to offer flexible schedule options for our global employees, in accordance with local policies and in agreement with the direct manager.
Study Days - You can be granted 2 days/ year to study or take exams related to your training at Sustainalytics.
Sabbatical – Enjoy the time and space to explore and learn away from work for up to 3 weeks, after 4 years of continuous employment with the company.
Extra Days Off for Volunteering for Social Causes- You can benefit annually from 2 paid days off for carrying out volunteer activities.
Supportive Environment & Great People - As our new colleague, we are offering you all the support you need to make you feel more welcomed through our global buddy program to help you with your first steps in Sustainalytics.
We work hard, we celebrate, and we volunteer together. We are a community of like-minded individuals driven by the same passion to make the world a better place.
For more information visit https://www.sustainalytics.com/
Publicat 28 iun. 2022
Reactualizat 28 iul. 2022
Expiră 28 iul. 2022
Nu îți face griji, poate joburile de mai jos îți pot fi de folos
Iasi, Pascani, Targu Frumos

și alte 2 orașe

7000 RON / lună

Toate oraşele