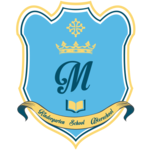 Teaching assistant/Mini-group/reception/primary teacher
Permis conducere
Nespecificat
Candidatul Ideal
To meet the needs of our students for the next academic year 2022-2023, we are looking for the following teaching positions: 1 teaching assistant for kindergarten, 2 teaching assistants for primary school, 1 mini-group teacher, 1 primary teacher, 1 reception teacher.

Requirements:
-Demonstrate an interest in working with children.
-Have a high level of English language proficiency. (the instruction language in our school is English)
-Be willing and able to work collaboratively with colleagues to support the needs of students.
-Be sympathetic to working in a multicultural and international educational community.
-Have had some previous experience working in an educational setting.
-Have an outstanding record of attendance, punctuality, and professionalism.
-Have excellent skills in behavior management.
-Be able to commit to the post for the full academic year and potentially, beyond.
-A minimum of 2 years of experience in the field.
-Excellent organization, communication and various teaching methods.
-Integrity, discipline and professionalism.
-Be able to motivate and challenge able students by co-creating a stimulating learning experience.
-Inspire trust and confidence in students, parents and colleagues.
-Promote the vision and mission of Maria International School of Bucharest.
Descrierea jobului
Benefits will include:
• Receiving guidance and support from our qualified and experienced staff.
• Receiving training, opportunities for professional development, and performance management.
• The exciting opportunity to be part of a vibrant, diverse, and friendly British international school.
Descrierea companiei
We provide a learning experience and environment at Maria International School of Bucharest that fosters creativity and excellence. Whilst providing supportive, stimulating and relevant lessons and resources within the context of the British-style international curriculum. Our school will be a caring place where adults and children are valued equally. Our aim is to create an environment where children and the whole school community will be inspired to be resilient, respectful, compassionate and act with integrity. Our children will learn to respect themselves and others in an atmosphere of high expectations where they are nurtured and have the courage to make mistakes. We will strive to create opportunities for students to have a well-rounded school and learning experience, where they can develop critical thinking skills and work in collaboration with others. At Maria International School of Bucharest, we develop children's innate abilities. Through our values-based, creative, and child-focused approach, children become courageous and confident learners. We instill in our students the values of respect, kindness, fairness, and resilience. Therefore, our students are prepared to make informed, principled decisions and succeed in an ever-changing world.
Publicat 27 Iul. 2022
Expiră 26 Aug. 2022