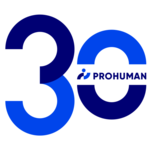 Tax and Reporting Expert with English -Timisoara
Permis conducere
Nespecificat
Candidatul Ideal
Requirements:
Fluent English (written and spoken);
Additional language (Italian, Spanish, Russian) would be considered a plus;
Bachelor degree – preferable in Finance/Commerce;
Good verbal & written communication skills;
5-7 years previous experience in Tax and External Reporting area;
Rigorous and accurate working style;
Good working knowledge of MS Office (especially Excel);
Previous exposure to ERP tools would represent an advantageTeam player.
Descrierea jobului
Responsibilities:
A. Taxes
providing information and supporting the preparation of corporate income tax filings;
providing breakdown and reviewing of tax sensitive transactions;
calculating tax, reconciling tax liability accounts;
preparing and filling tax returns in required format;
preparing and filling intrastat reporting, checking and reconciling with VAT returns;
recording not-recoverable VAT in expense accounts;
providing all necessary information (including accounts receivable and other related information) to prepare periodic VAT calculations and declarations;
preparing withholding returns and reports and filing;
gathering and analyzing information to respond to tax authority inquiries;
Medium critical Reporting;
Validation of system posting;
Quality Assurance;
Meeting SLA targets;
B. External Reporting
processing standard journals for local statutory accounting;
populating statutory accounting templates with current data;
preparing GAAP reconciliation, filling approved financial statements with local authorities;
liaising with auditors for audit;
preparing and providing information (e.g. surveys, financial data and information specific to regions and countries) as needed for reporting to governmental authorities and/or Regulators;
Benefits:
Fantastic opportunity to work for one of the biggest brands in the world in a unique work environment
Great career opportunity with a leading international outsourcing company
Opportunity of personal development in a multinational working environment
Competitive salary with attractive set of social benefits
Relocation package: in case that you are not living in Timisoara, the company will offer you support In order to relocate to our office location
Access to a variety of benefits available through a flexible package that can be customized depending on each employees' needs
Personal and professional development through a variety of training programs (hard/soft skills)If this role fits with your professional expectations, we invite you to apply and we will get back to you to discuss more details about the recruitment process.
However, if you are not interested but you know other people who might be, don't hesitate to suggest them to apply.
Descrierea companiei
APT Resources & Services SRL
Cu o prezență de peste 25 de ani pe piața românească de resurse umane, grupul de firme APT este prezent în avangarda primilor cinci furnizori de servicii complexe de HR din România.
Ca o confirmare a performantei noastre in domeniul resurselor umane, din vara 2017 am devenit parte a grupului PROHUMAN, unul dintre cei mai mari jucatori de pe piata de resurse umane din zona Balcanilor.
Strategia Grupului APT se concentrează pe dezvoltarea proactivă a pieței muncii, pentru care identifică, pregătește și oferă specialiști competenți, absolvenți sau studenți cu potențial. Noi aducem omul potrivit la locul potrivit. Cu un palmares de peste 15.000 de angajări, acoperim cele mai căutate domenii, cu focus pe BPO, finanțe-bănci, IT&C, inginerie, retail, auto-motive.
Adresa: str. Clucerului 82B2, sector 1 Bucuresti; email: office@apt.ro; phone: +40 21 222 13 03
Autorizație de muncă temporară: seria B nr.0000012/11.11.2015 înregistrată în Registrul Național de Evidență a Agenților de Muncă Temporară la poziția 7
Autorizație de prelucrare date cu caracter personal :18638
APT se angajează să vă protejeze datelele dumneavoastră cu caracter personal. Detalii despre prelucrarea datelor dvs. de către APT puteti gasi pe www.apt.ro.
Publicat 25 nov. 2021
Expiră 25 dec. 2021
Nu îți face griji, poate joburile de mai jos îți pot fi de folos