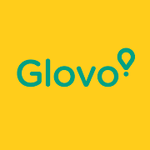 Permis conducere
Nespecificat
Candidatul Ideal
Your work-life opportunity:
We are looking for an experienced and hands-on SR Finance Analyst that can help us set our financial processes in ROMANIA.
You have:
Minimum 2-3 years of experience in a similar role (preferably in accounting or consultancy & start-up or e-commerce sector)
Knowledge of fiscal environment
Educational background in Economics, Business, Finance, Law or similar
Advanced English
Advanced level in Microsoft Excel / Google Sheets is a must
Highly motivated in the world of start-ups and new technologies
Organized and detail - oriented person
Analytical and 360 mindset
Hands-on and autonomous
Ability to influence stakeholders in order to help achieve your goals
We are always looking for the best candidates, so if you think you would be a good fit even if you don't meet 100% of the requirements we would love to hear from you!
Descrierea jobului
Be part of a team where you will:
Communicate to the HQ Finance department about local needs and challenges
Take ownership of the FP&A and controlling functions (Business Plan, monthly closings, etc) both at a country and city-levels
Identify financial status by comparing and analysing actual results with business plans and forecasts
Team with Strategy department to drive financial discipline and improve overall profitability, maximizing outputs
Assisting in Invoicing Partners and Customers
Organize a procedure on to handle and resolve customer and partner complaints regarding invoices and financial processes
Work closely with Local Finance Team to solve any day-to-day issues and ensure a 100% satisfaction of Romania's customers, partners and glovers in any topic related to Finance
Review and improve the invoicing process for Glovers, Partners and Customers
Assisting on reconciliation of management reports with financial reports
Act as a business partner and collaborate with other stakeholders in the company by providing insights and analysis to increase efficiency and solve problems.
Implement new procedures focused on standardization and optimization
Plan ahead and think of scalable procedures
Get your hands dirty – when there is a problem, you will find a way to fix it
Report to the Head of Finance Romania
Experience our Glovo Life benefits:
Enticing equity plan
Top-notch private health insurance
Monthly Glovo credit to spend on our restaurant products and zero delivery fee on all Glovo orders!
Flexible time off (take the time you need) and hybrid working model (own your time)
Enhanced parental leave including nursery support!
Online therapy and wellbeing benefit
External learning budget
What you'll find when working at Glovo:
Gas
: We work hard with energy and passion for what we do.
Care
: We act in the best interest of a sustainable future.
Good vibes
: We always see the positive side in every situation and act with fairness and honesty with everyone.
Stay Humble
: We embrace mistakes and feedback to learn from them.
Glownership
: We roll up our sleeves and get work done no matter our position and level.If you believe you match these values, we look forward to meeting you!
Descrierea companiei
About Glovo:

We're a Barcelona-based startup and the fastest-growing delivery player in Europe, Africa, and Western Asia. With food at the core of the business, Glovo delivers any product within your city at any time of day.

At Glovo, you'll have the job of your life while working together towards our shared vision to give everyone easy access to anything in their city. We welcome top performers that will bring new ideas, diverse perspectives, and provide you the opportunities and freedom to grow and make a real impact on millions of lives… all while having fun!

We believe that diversity adds incredible value to our teams, our products, and our culture. We know that the best ideas and solutions come by bringing together people from all over the world and by fostering a culture of inclusion where everyone feels heard and has the chance to make a real impact. It's because of this that we are committed to providing equal opportunities to talent from all backgrounds.

In your application, please feel free to note which pronouns you use (For example: she/her/hers, he/him/his, they/them/theirs, etc).
Publicat 3 mai 2022
Expiră 2 iun. 2022